Faith & Life Series
St. Paul's Faith & Life Series
Each fall, the St. Paul congregation hosts the community-wide Faith & Life Series. The church brings persons of national stature to the Quad Cities – sparking new ideas about what it means to live faithfully. This event reflects St. Paul's mission to serve as a learning center for our people and the entire region.
The 2016 Faith & Life Series speaker is author and theologian Tony Jones. He will present on Sunday, Nov. 13, at 10:45 a.m. and 4 p.m. in the Sanctuary. The events are free and open to the public.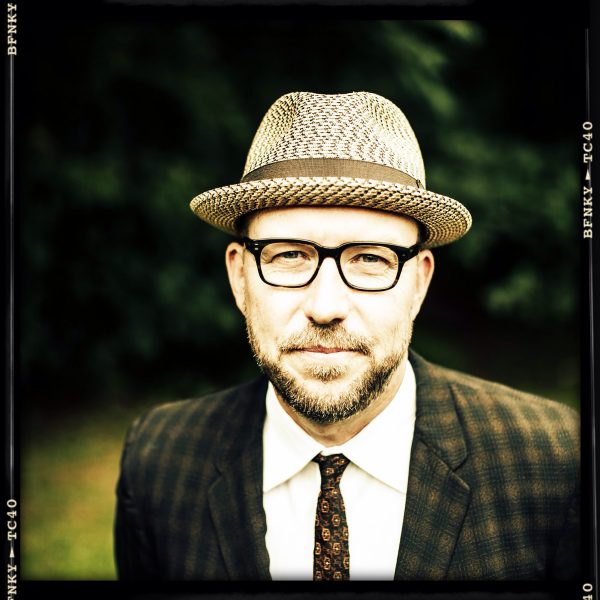 Tony Jones is the author of Did God Kill Jesus?. His work restores the cross primarily as a symbol of God's overwhelming love for us. It seeks to rescue Christians from the shame and guilt of seeing our situation as "sinners in the hands of an angry God," which was an invention of the medieval church and became enshrined as orthodox Christianity.
Tony also is a professor in the practice of theology at United Theological Seminary, and senior fellow at the Science for Youth Ministry Project at Luther Seminary. He's written a dozen books, including The New Christians: Dispatches from the Emergent Frontier and The Sacred Way: Spiritual Practices for Everyday Life. He has taught at Fuller Theological Seminary and St. Cloud State University.
Tony holds a B.A. from Dartmouth College, a Masters of Divinity from Fuller Theological Seminary, and a Ph.D. from Princeton Theological Seminary. He is married, has three children, and lives in Edina, Minnesota.
At 10:45 a.m., Tony will present Did God Kill Jesus? 
Most Christians affirm the statement, "Jesus died for my sins," but they struggle to explain how, exactly, this works. By what cosmic mechanism did the death of one man, 2,000 years ago, wipe out all the sins of all time. And, when we did a little deeper, we find that the answer to this question reveals what we think about the very nature of God. Finding love in the death of Jesus is the ultimate test of our Christian faith.
At 4 p.m., he will present Jesus' Crucifixion – the Ultimate Political Act.  
We've just come through the most contentious, strange, and perplexing election season in memory. We witnessed lies, scapegoating, and acts of political sabotage. And it left many of us feeling wounded, misunderstood, and frustrated by the politics of our country. The death of Jesus on the cross, 2,000 years ago, has a very powerful message for us in this time. Jesus' crucifixion was the ultimate political act because it reset the relationship between God and humankind and because it exemplified a new way-of-life, one rooted in sacrificial love. With the presidential election behind us, there's no better time to look closely at the event on which all history pivots, the execution of Jesus of Nazareth.
An impressive line-up
Over the years, Quad-Citians have met renowned leaders through St. Paul's Faith & Life Series. All have authored books that can be found in the church's Book Corner.
2015: Leslie Hunter, chaplain and instructor
2014: Timothy Johnson, leading medical communicator
2013: Richard Lischer, theology professor, writing on grief
2012: Greg Boyle, urban priest and advocate for youth
2011: Joan Chittister, Catholic visionary, social advocate
2010: Bill McKibben, environmentalist on the impact of global warming
2009: Mark Allen Powell, New Testament professor
2008: Brad Hirschfield, Orthodox rabbi devoted to inclusiveness
2007: Tom Long, one of America's leading preachers
2006: L. Gregory Jones, theology professor, writing on forgiveness
2005: M. Craig Barnes, pastor, author on God's forgiveness
2004: Ann Weems, poet
2003: Gerald Sittser, professor, author on tragic loss
2002: Tony Campolo, sociologist/author, proponent for progressive thought
2001: Dorothy Bass, developer of resources for living the faith
2000: Lewis Smedes, late theologian/ethicist on forgiveness
Faith and Life Series: Ryan Bailey