Faith & Life Series
St. Paul's Faith & Life Series
Each fall, the St. Paul congregation hosts the community-wide Faith & Life Series. The church brings persons of national stature to the Quad Cities – sparking new ideas about what it means to live faithfully. This event reflects St. Paul's mission to serve as a learning center for our people and the entire region.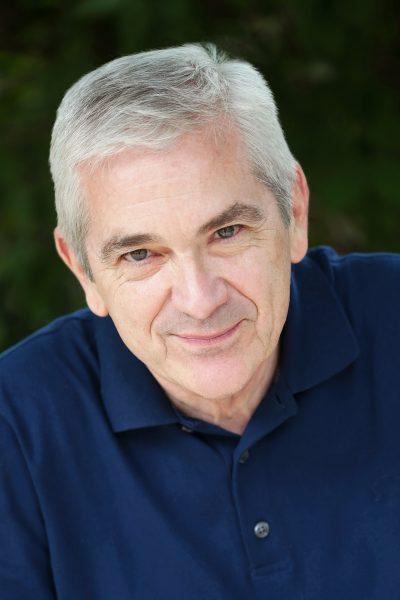 The 2017 Faith & Life Series speaker is National Public Radio reporter Tom Gjelten. He will present on Sunday, Nov. 12, at 10:45 a.m. and 4 p.m. Both are free and open to the public.
10:45 a.m. – "Reporting On Faith In A Faithless Age: An NPR View"
4 p.m. – "Is America Still An Exceptional Nation?"
His reporting draws on many years covering national and international news from posts in Washington and around the world. In 1986, Gjelten became one of NPR's pioneer foreign correspondents, posted first in Latin America and then in Central Europe. In the years that followed, he covered the wars in Central America, social and political strife in South America, the first Gulf War, the wars in the former Yugoslavia, and the transitions to democracy in Eastern Europe and the former Soviet Union.
His book, A Nation of Nations: A Great American Immigration Story, recounts the impact on America of the 1965 Immigration Act, which officially opened the country's doors to immigrants of color. It is available in the St. Paul Book Corner.
An impressive line-up
Over the years, Quad-Citians have met renowned leaders through St. Paul's Faith & Life Series. All have authored books that can be found in the church's Book Corner.
2016: Tony Jones, author and theologian
2015: Leslie Hunter, chaplain and instructor
2014: Timothy Johnson, leading medical communicator
2013: Richard Lischer, theology professor, writing on grief
2012: Greg Boyle, urban priest and advocate for youth
2011: Joan Chittister, Catholic visionary, social advocate
2010: Bill McKibben, environmentalist on the impact of global warming
2009: Mark Allen Powell, New Testament professor
2008: Brad Hirschfield, Orthodox rabbi devoted to inclusiveness
2007: Tom Long, one of America's leading preachers
2006: L. Gregory Jones, theology professor, writing on forgiveness
2005: M. Craig Barnes, pastor, author on God's forgiveness
2004: Ann Weems, poet
2003: Gerald Sittser, professor, author on tragic loss
2002: Tony Campolo, sociologist/author, proponent for progressive thought
2001: Dorothy Bass, developer of resources for living the faith
2000: Lewis Smedes, late theologian/ethicist on forgiveness
Faith and Life Series: Ryan Bailey