Hunger awareness weekend set for Aug. 25-26
On Hunger Awareness Weekend, food expresses love for our neighbors.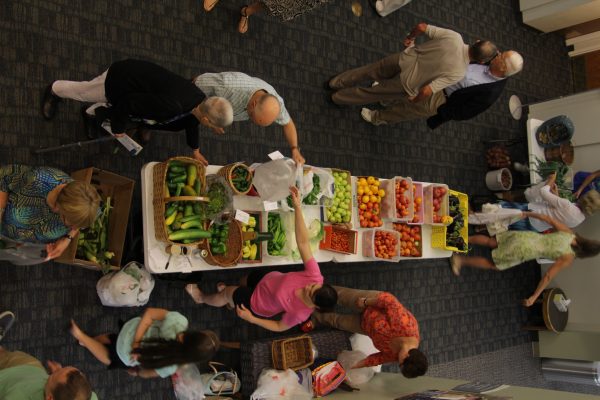 FOOD PANTRY GATHERING
Stock a paper bag with nonperishable food items and bring it to worship. Grocery bags will be distributed this weekend. What's needed? Soups, mac & cheese, canned meat (chicken & tuna), cereal, peanut butter, jelly, toilet paper, bar soap, laundry soap. To help sort the collection at noon on Sunday, Aug. 26, sign up at stpaulqc.org/signups.
ST. PAUL COMMUNITY GARDEN SHARE
Tables will be set up in the Gathering Area for St. Paul people to bring bounty from their gardens. A crop from the St. Paul Community Garden will be there, too. St. Paul people are welcome to take what they can use or share with others. The harvest left over will be donated to Café on Vine.