Guest speaker series
St. Paul's Guest Speaker Series
Each fall, the St. Paul congregation hosts the community-wide Guest Speaker Series. The church brings persons of national stature to the Quad Cities – sparking new ideas about what it means to live faithfully. This event reflects St. Paul's mission to serve as a learning center for our people and the entire region.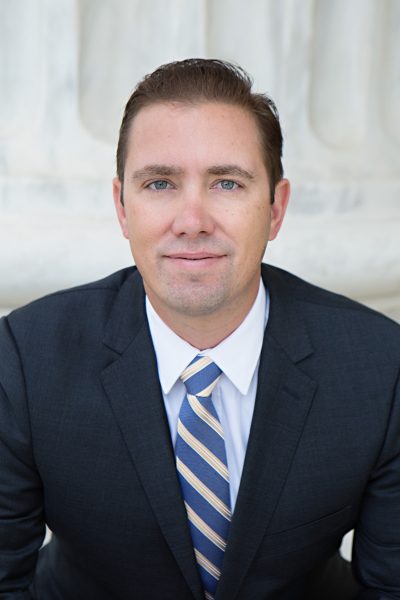 The 2019 guest speaker is Shon Hopwood. He will present on Sunday, Nov. 10 (please note change from original date). At 10:20 a.m., he will speak on "Why we need grace in the criminal justice system." At 4 p.m., he will present "Criminal justice reform in an age of political unrest." Both are free and open to the public.
Shon grew up in David City, Nebraska. After trouble catching on to college, he found himself in a local bar with a buddy. They talked about robbing a bank. That turned into committing five armed bank robberies before being apprehended. Sentenced to 10 years in the federal prison at Pekin, Illinois, Shon wasn't sure if he could survive a cell block.
Shon slowly taught himself criminal law and began to help fellow inmates. He wrote one petition to the Supreme Court on a typewriter. It was chosen to be heard from over 7,000 other petitions submitted by the greater legal community that year. The Justices voted 9-0 in favor of Hopwood's petition when the case was finally heard. What might have been considered luck by some, was dispelled when a second petition from him was selected to be heard by the Supreme Court.
Shon was released from custody in April 2009. After his release, he earned his bachelor's degree, then was accepted to the University of Washington School of Law. He served as a law clerk for Judge Janice Rogers Brown of the U.S. Court of Appeals for the District of Columbia Circuit. He passed the bar. He's now an associate professor of law at Georgetown University Law Center, Washington, D.C.
An impressive line-up
Over the years, Quad-Citians have met renowned leaders through St. Paul's Guest Speaker Series. All have authored books that can be found in the church's Book Corner.
2018: Austin Channing Brown
2017: Tom Gjelten, NPR reporter
2016: Tony Jones, author and theologian
2015: Leslie Hunter, chaplain and instructor
2014: Timothy Johnson, leading medical communicator
2013: Richard Lischer, theology professor, writing on grief
2012: Greg Boyle, urban priest and advocate for youth
2011: Joan Chittister, Catholic visionary, social advocate
2010: Bill McKibben, environmentalist on the impact of global warming
2009: Mark Allen Powell, New Testament professor
2008: Brad Hirschfield, Orthodox rabbi devoted to inclusiveness
2007: Tom Long, one of America's leading preachers
2006: L. Gregory Jones, theology professor, writing on forgiveness
2005: M. Craig Barnes, pastor, author on God's forgiveness
2004: Ann Weems, poet
2003: Gerald Sittser, professor, author on tragic loss
2002: Tony Campolo, sociologist/author, proponent for progressive thought
2001: Dorothy Bass, developer of resources for living the faith
2000: Lewis Smedes, late theologian/ethicist on forgiveness
Faith and Life Series: Ann McGlynn