'Love God, love others'
One day, Christine Vincent was walking on campus at Augustana College. She is a religion major, and hopes to work in Lutheran youth ministry in the coming years. In the college's coffee shop, staff from Sky Ranch were there, talking with students about coming to work at the camp.
"I talked with them for probably 45 minutes," said Christine, a St. Paul member from Bettendorf. "I fell in love with their mission."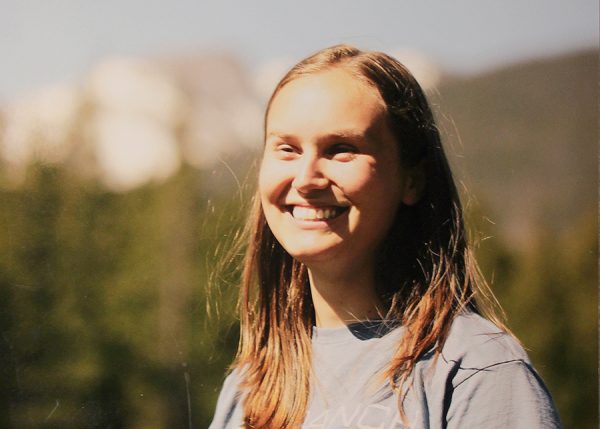 This summer, Christine served as a camp counselor at Sky Ranch in Colorado, from May-August. Depending on the week, she guided kids ranging in age from first grade through high school.
While really fun things like whitewater rafting and day-long hikes were on her list of to dos, the most important item on that list was helping others to see the joy in loving God and loving others.
"Love God, love others," she said. "It's so important to let kids know that they are known and loved by a God who moves mountains."
During World War II, Mel Brewer was serving the U.S. overseas when he and his wife, Winkie, wrote letters to each other talking about an idea of starting a children's camp. In 1955, Sky Ranch opened its gates for the first time with 66 campers in Texas. Now with facilities in three states – Texas, Colorado and Oklahoma – Sky Ranch serves 70,000 people every year, from little ones to adults.
With high school students, Christine went on day hikes, white water rafting, service projects, a high ropes course, and team building activities. They worshiped four times a day.
With elementary school students, there were Bible stories and crafts and games.
Her favorite part? "The campers, hands down. We had campers from all over the country, from Iowa, Texas, Washington, New Mexico."
One particular group, she said, was so much fun because they had never been anywhere like Colorado. "It was awesome to watch them grow in their self-confidence," she said.
Christine plans to work in the church for a few years after college, then go on to seminary to become a youth minister
"I was so impressed with the questions the kids would ask about faith and during the Bible studies we had," she said. "People talk doom and gloom about the future of the church. But this summer was so encouraging. These kids are so excited to be a part of the church."