St. Paul welcomes new staff members, interns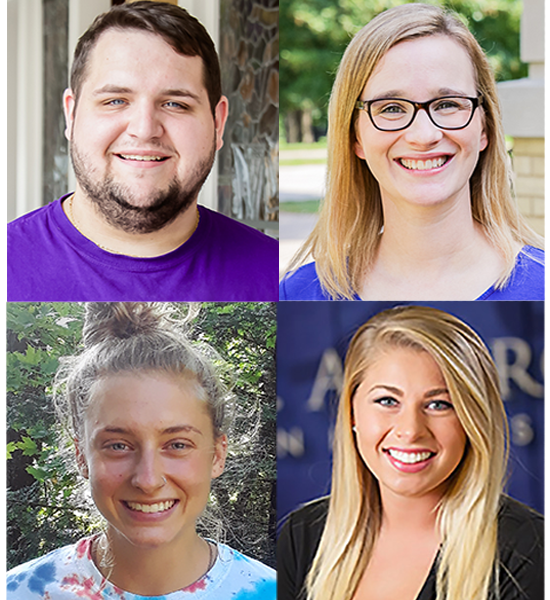 KATIE CASEY, Jubilate children's choir director, is the music teacher at Pleasant Valley's Hopewell Elementary School in Bettendorf. She has a bachelor's degree in music education from the University of Illinois and a master's degree in special education from Western Illinois University. She and her husband, Jimmy Sederquist, live in Bettendorf with their children, Kinley, 5, and Kellyn, 1.
MICHELLE HENRY, youth ministries intern, is a junior at Augustana College from Des Plaines, Illinois. In this brand new internship for St. Paul, Michelle will work closely with Andy Langdon, director of youth ministries. She is majoring in environmental studies and classical studies, with a strong desire to serve in the Church. She is an admissions ambassador and serves on the campus ministries leadership team. She was a leader for YouthWorks this summer, and a counselor at Sky Ranch Lutheran Camp in Colorado in 2016.
GRIFFIN RASCHE, communications intern, is a senior at St. Ambrose University and is from Camanche, Iowa. Griffin, who will work with the communications department, is majoring in multimedia journalism and strategic communications. She works as a director/producer at SAUtv, a features editor at The Buzz, and is a tennis player. She is returning from a summer research internship in Madison, Wisconsin.
KYLE SCHNEIDER, contemporary music assistant, is a senior at St. Ambrose University studying music education. He grew up in Crystal Lake, Illinois, but has family roots in the Quad City area.  At St. Paul, Kyle works under the direction of Bill Campbell, contemporary music coordinator, for the Open Spirit worship on Sundays. Outside of church, Kyle spends majority of his time performing and teaching music throughout the area.