A thrill of hope: Words escape me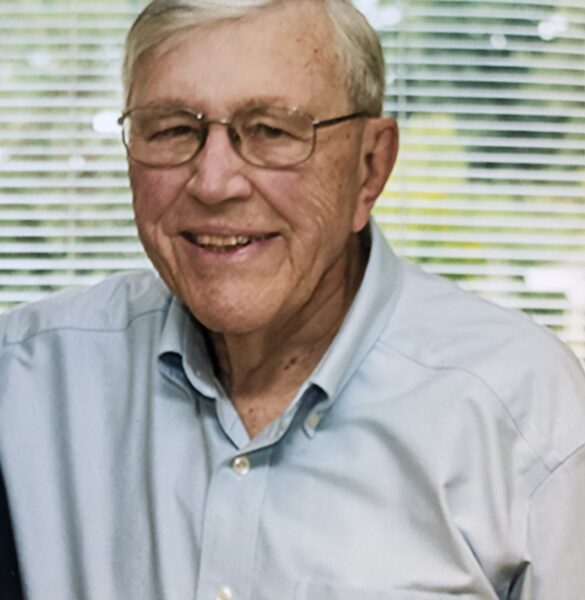 At my ripe old age of 85, and looking back at my life, I can only rejoice at how fortunate I have been. Words can't possibly express my gratitude – first to my God and savior in heaven for life itself, but then also to those hundreds of people past and present who have supported me and given generously of themselves that I might prosper in a world where so many others have not. And if that weren't enough, there is my wife and soulmate with whom I have shared a bountiful life that has produced two healthy and fine young men.
So, talk about a thrill of hope. I've experienced it and am hopeful that you have as well.
Dick Moore is a Moline native who attended public schools there and graduate later with degrees from Augustana College and the University of Iowa. He spent his entire career with John Deere, retiring in 1994. He now lives in Davenport with his wife, Lucia. He and Lucia are the parents of two sons, Schuyler and Trevor. Dick has been a member of St. Paul for 13 years.