Faith & Life series: Austin Channing Brown
Each fall, the St. Paul congregation hosts the community-wide Faith & Life Series. The church brings persons of national stature to the Quad Cities – sparking new ideas about what it means to live faithfully. This event reflects St. Paul's mission to serve as a learning center for our people and the entire region.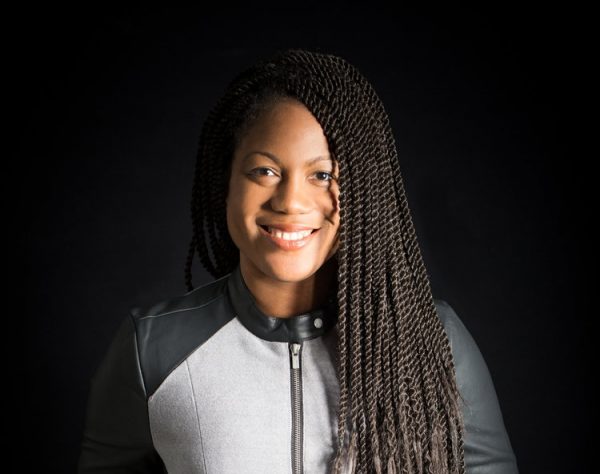 The 2018 Faith & Life Series speaker is Austin Channing Brown. She will present on Sunday, Oct. 7, at 10:20 a.m. and 4 p.m. Both are free and open to the public.
Austin is a leading new voice on racial justice, and author of I'm Still Here: Black Dignity in a World Made for Whiteness. Austin is committed to exploring the intersections of racial justice, faith, and black womanhood. Her workshops are infused with justice, pop culture, humor, and truth-telling. Whether she is being interviewed, lecturing, or leading a workshop, Austin elicits a full range of emotions as she invites people to celebrate blackness with her.
Her first book, released in May 2018, shot to the top 20 of Amazon's bestsellers list. I'm Still Here has received acclaim from Kirkus, Publishers Weekly, Booklist, and a host of others reviewers. Austin's writing can also be found in The Christian Century, Sojourners Magazine, Relevant Magazine, Mutuality Magazine, and others.
Austin attended North Park University where she earned a degree in business management. She also has a master's degree in social justice from Marygrove College in Detroit. Austin has worked with nonprofits, churches, parachurch ministries, and universities in both the urban and suburban context for the advancement of racial justice and reconciliation. Most recently she served as a resident director and multicultural liaison at Calvin College. There she was able to work with and learn from millennials for three years as they navigated college life. Austin lives in Grand Rapids, Michigan, with her husband, Tommie, their son, and spoiled puppy.