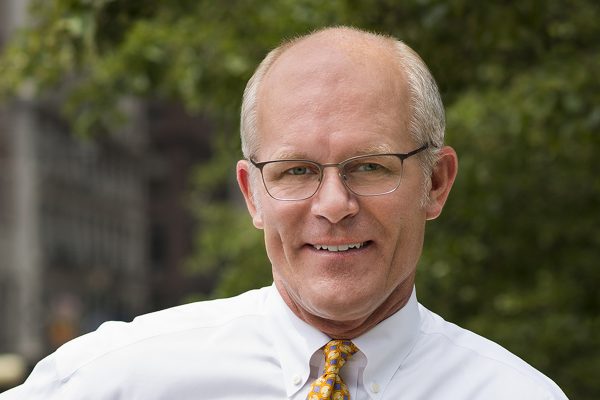 My wife Susan and I went on a long bike ride in the gorgeous weather of last weekend. Sometimes when we'd round a turn on the bike trail, I'd shout, "Serious headwind!" We'd both lean into the pedals hard or downshift to make the cycling easier. Sometimes she'd pull behind me to reduce the wind resistance. Other times during the ride, we'd just sail along side-by-side, visiting happily. After a while, Susan would say, "We must have a tailwind here." And I'd say, "Yup. We're flyin'. Isn't it amazing how different it is?"
On that particular day, because we traded the lead position, and because the wind was volatile and shifting, we were especially cognizant of whether we were in a zone of headwind or tailwind. Cyclists don't typically appreciate a tailwind they may be under until they meet a stiff headwind and make the sudden comparison between the two.
The longer I live, and the more people I get to meet in life, the more certain I am of the tailwind that has powered so much of who I am and what I'm able to do. It isn't simply an I.Q. or ancestral thing, nor is it merely an educational or economic thing. It's also a skin color thing. I'm white, which I didn't put in a particular request for, and male, which I didn't specifically order up. But, here I am a white guy who, like many of you reading this post, happens to have sailed through life because of a tailwind. I don't mean to imply for a minute that my life is without heartache, disappointment, or failure. There's plenty of that. All I mean is that I have enjoyed and continue to enjoy advantages and privileges that have nothing to do with how hard I work. Some of those advantages and privileges are small. Some are huge.
We don't usually understand or even feel the tailwind that's boosting us until we meet a headwind. But some of the most rewarding experiences in life, adding up to the greatest meaning, have occurred when I've met a headwind. The power of that headwind wakes me up and brings clarity to my entire ride in life.
America has rounded a corner on its own bike trail this week and met a stiff headwind. Or, I should say, those of us who have grown unthinkingly accustomed to the tailwind that powers our lives, have at least caught a breeze of the headwind that people of color must constantly ride into. I am unthinkingly accustomed, for example, to climbing into my car and NEVER having to worry about getting pulled over without cause. This, of course, has nothing to do with my innocence and everything to do with my skin color.
The good news of the last ten days in America is that all of us – black, brown, and white people – are realizing that we're on the same bike trail. Together. For all the years to come. By God's design. What's different, I pray, is that those of us who live with so much wind at our backs can take a few new turns with our lives and embrace some headwind with those who are tired of pedaling against it.