A thrill of hope: Anticipation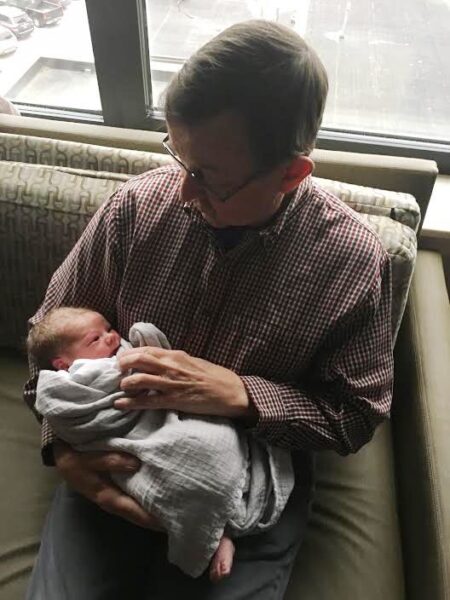 My thrill of hope was the anticipation of the birth of my grandchildren. From the announcement that my daughter-in-law and son were expecting a baby to the day of their birth, I thought of the hopes I had for their future. What will the future hold for them and for all children? How will they handle difficult decisions? Will there be enough food and safe homes for all children?
Holding a newborn invites us to reflect on the miracle of life and what the future will bring to this child. We also have the responsibility to encourage each child to have hope in the world in which they live. A baby brings hope. Mary and Joseph hoped to find a place for their baby's birth and they hoped their child would be safe. Their baby's birth changed everything for all of us.
From Romans 15:13 – May the God of hope fill you with all joy and peace as you trust in him so that you may overflow with hope by the power of the Holy Spirit.
What hopes are in your heart this Christmas season?
Lyle Peterson is retired and lives in Davenport with his wife, Carolyn.  He has two grown sons and three grandchildren. He is a member of the Vietnam Veterans of America Chapter in Bettendorf.