7
One of the first vaccines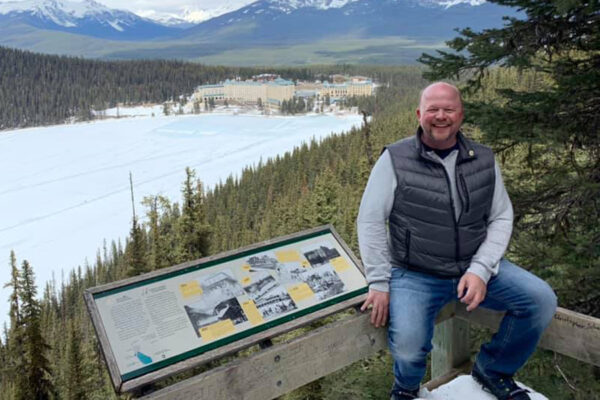 Joel Moore is a registered nurse and a deacon in the Evangelical Lutheran Church of America. He serves as director of care coordination for in-patients at Genesis Health Systems. Earlier this week, he received one of the first vaccines for COVID-19 in the Quad-Cities – and the country.
He was on the list for first-to-be-vaccinated because he is he working shifts in the Intensive Care Unit, caring for patients with COVID-19. He'll get his second shot – a requirement to be fully vaccinated – in early January.
"I trust the process," he said of his decision to be vaccinated. "I trust the CDC and the FDA, and all of the scientists and experts who have poured their resources into the vaccine. Without hesitation, I said, 'I am all in.'"
Joel is one of several hundred people expected to be vaccinated by week's end, with a focus first on health care workers, as well as people who live and work in nursing home facilities.
Working in the hospital has been really hard, and heavy, for the past nine months, he said. "I see every day, health care providers, nurses, respiratory therapists, housekeepers, pouring their love and heart in to the care of patients," he said.
The loss of loved ones has also been really hard for many families. "I think about all of the empty chairs for the holidays," he said. "COVID is the third leading cause of death in the U.S. That's 300,000 empty chairs. That's a lot of loved ones who are missed right now."
Joel, who never contracted COVID-19 that he knows of, have friends and relatives who have. "We don't know what the long-lasting impact of the disease is," he said. "I want to protect myself so I can keep contributing to the community in the ways that I do, so I can live out my call."
The vaccine has been a tangible hope that something will help return our community, and the world, back to normalcy, he said.
On Wednesday, less than 24 hours after receiving the shot, all Joel had was a little pain in his right arm at the injection site. "Hope is here," he said.
Learn more about plans for the distribution of the vaccine in the Quad-Cities.