Boys in the Bunkhouse is All St. Paul Reads 2019 selection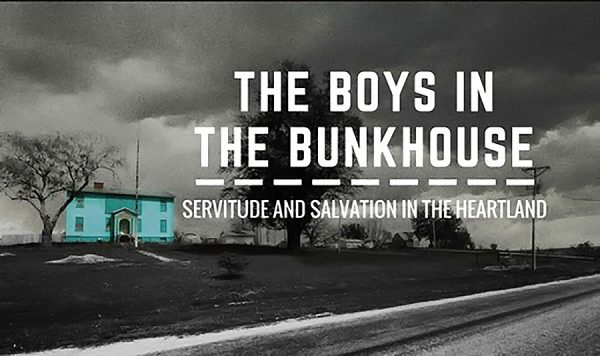 The Boys in the Bunkhouse: Servitude and Salvation in the Heartland is the 2019 All St. Paul Reads book.
All St. Paul Reads is encouragement for all to read and talk about a single book title in the same year. In 2019, this dinner and discussion event will take place on Thursday, Feb. 28, 6-8 p.m.
In the tiny farm town of Atalissa, Iowa, dozens of men, all with intellectual disability and all from Texas, lived in an old schoolhouse. Before dawn each morning, they were bussed to a nearby processing plant, where they eviscerated turkeys in return for food, lodging, and $65 a month.
They lived in near servitude for more than 30 years, enduring increasing neglect, exploitation, and physical and emotional abuse.
New York Times writer and columnist Dan Barry tells the harrowing yet uplifting story of the men, and the heroic efforts of those who helped them to find justice and reclaim their lives.
The Boys in the Bunkhouse is available for purchase for $10 in the St. Paul Book Corner. To help plan for dinner, please RSVP.