Dexter family formed through adoption
Their first bundle of joy, Bradley James, came home in October 1958. Then followed Douglas Ward in September 1960. The youngest, Sara Lynn, followed in August 1963.
Betty Dexter had always wanted a family. Through adoption with her husband Jim, she became mom to three within five years. The adoptions were through Lutheran Welfare Society of Iowa, a predecessor to Lutheran Services in Iowa (See related article).
"They gave me the greatest gift I ever received," Betty said. "They made my life."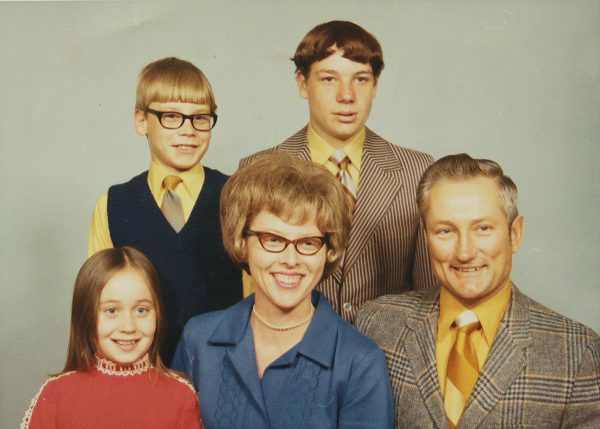 The family farmed on what was then the outskirts of Davenport. They all participated in the family farming business, took family trips, and were friends with families also formed through adoption. They were a part of a group at St. Paul that supported adoptive families. And, they were featured in newsletter and newspaper articles, too.
"We don't mind that it isn't as spick and span as it used to be," Betty said of their home in 1961, before Sara's arrival. "A smile from one of our sons more than repays us."
Betty's life has been a full one, centered on children – her own and others. She farmed and participated in lots of farm organizations, such as 4H. Betty was active in her children's schools, and served 10 years on the Davenport school board – including time as president. She went on to serve on the Iowa Board of Education, helped organize the beginnings of the St. Paul preschool, and was active on the Scott County Library Foundation Board that led the effort to build the library in Eldridge.
When her husband and son, Bradley, unexpectedly died, she continued on with her work – giving her time and financial resources to places like LSI.
Today, she unconditionally supports her grandchildren and great-grandchildren, including in times of trouble. Her home and gardens are filled with gorgeous statues of children playing – to remind her of the beauty of all of the kids in her life.
She introduces herself to kids she meets as Grandma Betty, and then almost always strikes up a conversation that leaves the kids and her smiling.