1
Free dental clinic led by St. Paul dentist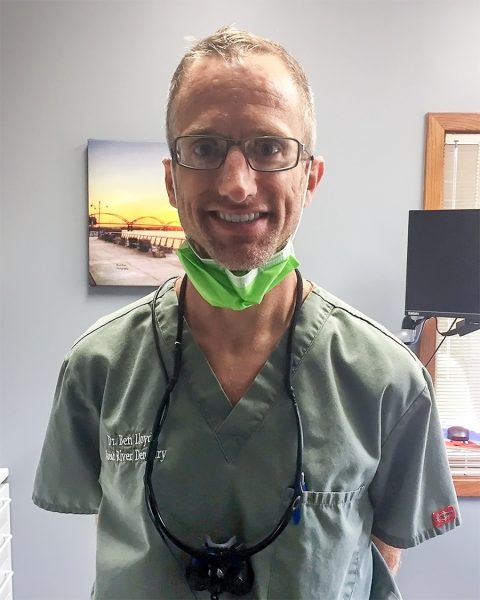 Each year, the Iowa Mission of Mercy, or IMOM sets up a temporary dental clinic in a rotating location in the state of Iowa. Volunteers and sponsors donate their time and resources to provide free dental care to patients who attend the clinic. Lives are transformed as licensed dental professionals provide a wide variety of treatments from cleanings to some oral surgeries and everything in between. Oral health is a critical part of a person's overall well-being, but some face barriers when it comes to receiving proper dental care.
This year, the event will be in Davenport, on September 20 and 21. Doors open both days at 6 a.m., no appointments are taken. Patients may receive a variety of services from cleanings, root canals, extractions, and fillings.
The local committee chair is Ben Lloyd, a St. Paul member and dentist.
How did you first learn of this initiative?
I first volunteered for IMOM as a dentist in the oral surgery area of the 2012 IMOM in Davenport.  I don't remember who exactly encouraged me to volunteer, but likely was an older dentist at a local district dental meeting. They are very persuasive to young dentists, and I have a hard time saying no!
Why did you say yes to getting involved?
I said yes because all my life, I've wanted to help. This work ethic was passed to me through my parents, who have always volunteered, and still do. My dad has a story about being a young grad student in Iowa City getting health care for himself and never having a bill to pay, believing some other person in the clinic who befriended him and my mother, offered to take care of the cost.  This story sticks with me as one of the wonderful blessings my family has been offered in our lives, and I want to help others in need like my father was helped almost 50 years ago, 1970-71 in Iowa City.
How did the leadership position come to be?
I was asked by Bettendorf dentist Dr. Kyle Gagliardo, the MOM leader, to be the local committee chair.  Again, tough time saying no, I said yes. Since accepting the job have spent many hours reaching out to local businesses for donations, and to fellow dentists and their offices to convince them to volunteer. I hope to still be able to work in the oral surgery clinic at least some of the time, as this is my favorite part to help with.
How can someone help?
Volunteers can go to iowamom.org to sign up.
General volunteers at all times, Friday morning through Saturday afternoon shifts
Hygienists, Saturday afternoon
Chair side dental assistants, Saturday afternoon
Nurses and nursing students, all day Friday and Saturday
Sterilization volunteers, Friday and Saturday after 5 p.m.
Saturday afternoon shift to tear down the clinic and load onto truck
What is your greatest hope?
My greatest hope is to take care of a huge chunk of the unmet need for dental care in our community, so people can live happier, more fulfilled lives.  I have a cousin we visited in Sweden in July who works with new immigrants to Sweden. Her job is to help women to become contributing members of society who can help their fellow person and raise successful, happy children. This dental clinic is my way to do what she is doing, but for people in my own community.