Counselor's notes: It's back to school time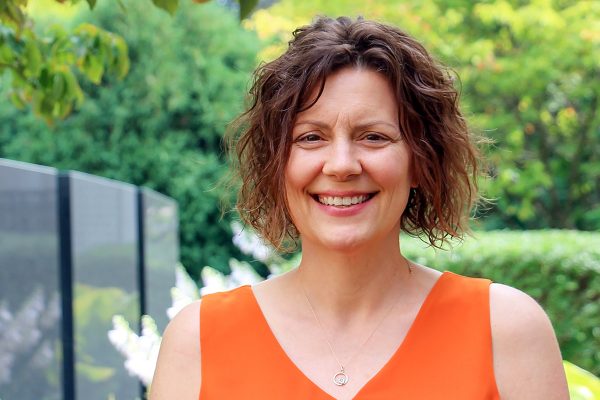 A mother rejoices at her newly-found freedom to grocery shop without 3 kids in tow or complete a 30-minute workout without interruption.
A student is distressed over the fact that none of her friends are in C lunch with her.
Another student struggles night after night to understand his math homework.
A father proudly posts the annual "first-day-of school" photos of his kids, while secretly lamenting over how much his "babies" have grown since that "first-day" photo from 5 years ago pops up in his Facebook memories.
Yet another parent grieves, as this back-to-school milestone is the reminder of what one has lost:
– a child gone off to college or work/who's left home,
– health issues preventing a child from participating in "normal" school-life, OR
– a child who is missing or deceased.
Back-to-school is a significant period of transition during our year and is experienced with a wide array of emotions. For some (e.g. starting kindergarten, moving to a new school, or going off to college/becoming empty nesters), it also marks the beginnings of a major life transition.
In times of transition our regular routine is disrupted, causing stress and anxiety, and we're faced with making changes to restore that sense of equilibrium in our lives. Transition does not occur in a vacuum and our ability to adapt is influenced by a whole host of factors: financial security, environmental stressors, social support network, and the ways in which we interpret or perceive the world around us, are just a few.
In the midst of transition, we may find ourselves surprised & relieved at how well we (or our children) are handling the changes we earlier anticipated would be so challenging. Contrary to that, we may find ourselves taken aback when our eyes begin to well with tears and a pit begins to form in our stomach – just when we thought we had been "handling things so well!"
John Fisher's "Process of Transition" curve is a great illustration of the thoughts and feelings we may associate with various stages of our transitioning. It helps us understand the path we are on and its possible outcomes, as well as normalize this process which is every bit a part of our human existence.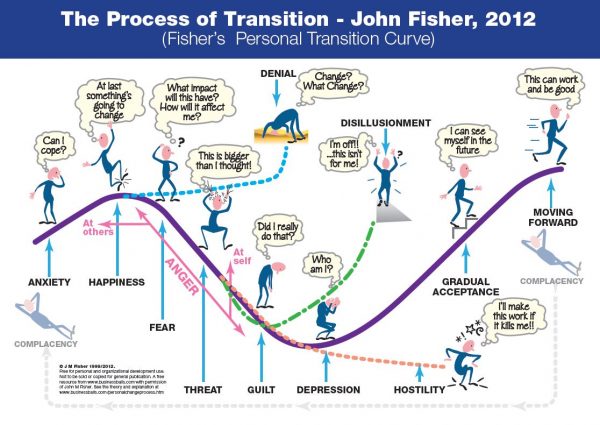 If you, a friend, or family member are experiencing challenges adapting to the start of a new school year or any life transition, consider reaching out to Angie Vaaler, St. Paul's social worker/counselor. She can provide resources, be a listening ear, and help you explore solutions to ease the process of your transitions. To schedule an appointment with Angie, call 563-326-3547, ext. 312. Her services are free to St. Paul members/family and the Madison Elementary community.