Dana Starkell will present on Earth Day, this Sunday, April 22, during Sunday morning learning in the Chapel, 10:45-11:30 a.m.
For 15 days straight, Dana Starkell spent 10 hours a day canoeing above the coral reefs of Belize.
"It was like being on another planet, so incredibly wondrous. Such clear water that I could see 60 to 80 feet down. There were just mountains of different, brightly colored coral reefs with thousands of species of different fish swimming in and around them. You just feel like a bird flying across mountains and mountains of sparkling jewels."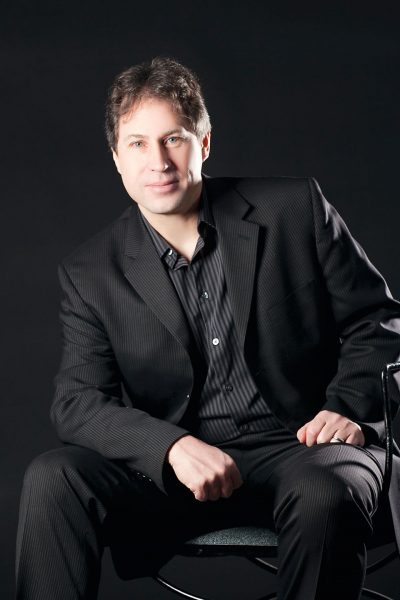 Taking a deep sigh, Dana said that this memory from 1981 is no longer a reality. He says that ecologists project that by 2050, not just the coral reefs in Belize, but all of the coral reefs in the world will be dead.
This is what drives him to make a conscious effort every day to help the environment on a personal and social level. Whether it's walking with his son, Davey, to school every day instead of driving his eco-friendly car, or speaking, Dana is driven by inspiring others to make a change. He keeps a folder with information written down for Davey to read. This is where he collects information and notes of weekly observances.
"Every day I try to talk to at least one person to see if they know what's going on with the ecosystem," says Dana. "I usually ask, 'Hey can you believe what the carbon level today is?' I've asked hundreds of people and nobody knows. This year I project we will be adding three parts per million. That is equivalent to 3 ½ billion tons of carbon added to the atmosphere each year or 24 million pounds of carbon added to the atmosphere every second. That is 100 times of what all of the volcanoes emit into the atmosphere."
So why is he so knowledgeable and passionate about the world around him? Because he experienced first-hand what we have to lose.
A year after completing high school in 1980, Dana undertook a two-year canoe trip with his father, Don, that they had been planning for ever since Dana was 9 years old.
Two years, 12,180 miles, and nearly twenty million strokes later, they were awarded the Guinness World Record for the longest canoe trip in history. Altogether, they paddled through 13 countries from Winnipeg, Canada to Belem, Brazil. It was double the world record at the time of any distance gone in a canoe.
"Just the ocean part of my trip was longer than any trip that Christopher Columbus had made in his ships," said Dana.
One thing, however, that Columbus and Dana have in common is that their journey came with its fair share of turbulence. Tropical downpours, bug bites, salt sores and blistering sun burns were all too familiar to the Starkell father-son duo.
Regardless, Dana said that he will always have a great admiration for different cultures, in part, because of the people he met along the journey. It was when he was a young boy that he would take canoe trips with his father to Winnipeg Native American reserves and stay for days on end. Here, he learned that you can never take more away from the land then what is already there, because then, you will have nothing.
This notion he saw come into play on their canoe trip 10 years later and over 3,000 miles away. Paddling past Honduras, Nicaragua and Costa Rica, they stumbled upon a tucked-away island that Dana described as looking "cartoonish," with just a hill of white sand and one, lonely coconut tree.
"After we docked, these guys came along and said we couldn't be there," said Dana. "They insisted that we go speak to the village chief, so we said okay. After walking for miles, the trees and brush opened up to this massive island with hundreds of houses made by hands, hundreds of people and kids, with the tallest of them coming up to around our shoulders."
It was after meeting the village chief that they felt at peace. That night they were invited to a campfire. Yet, Dana was curious as to why he and his father couldn't stay on the island. The chief explained that of the 375 islands off the coast of Panama, there are five that the Panamanian government restricts people from staying on. This is because they want to preserve these islands so they can be used for people hundreds of years to come.
"While in Canada, they are cutting down miles of forests a day, and these villagers are consciously thinking about how to preserve land for future generations," said Dana. "It's hard for me not to have a tremendous amount of respect for them. If we took half of their ideologies into account, there may not be all of these problems like we have today."
Dana's dad, Don, always said, "most people will never know what they are capable of doing." Dana believes this is true within the realm of reducing one's own environmental footprint.
Dana still keeps up on the places he visited, yet wishes he had better news. Whether it's the deforestation or Brazil or the tons of trash that is being deposited into the rivers he canoed through, he hopes that others will find a fire within them to change the pattern.
"If you have big goals for your life, you can achieve them. No matter the obstacles or the people who doubt you, you can do it. It only takes one person to start a chain reaction. As long as you commit in your mind that it is the sort of thing you want to do, go out and do it with a passion like no other. It will almost always turn out to be pretty good."