Book Corner
Shopping the Book Corner:
Please email bookcorner@stpaulqc.org for over-the-phone shopping with curbside pickup. Gratefully – Karen Holden, St. Paul Book Corner Manager
Awakened mind | Stirred heart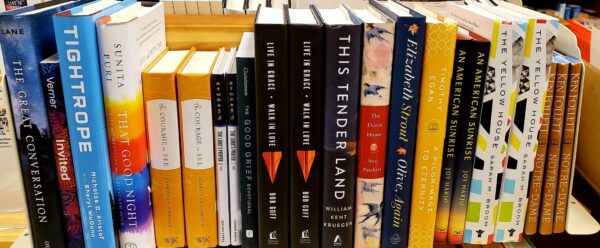 Every book is carefully selected by St. Paul pastors, staff, and avid St. Paul readers. Books are priced below retail, without sales tax. A copy of each new book is donated to the church library.
Awaken your mind and stir your heart with current and classic Christian books of enduring significance. You'll find home devotional materials, Bibles, and scriptural resources. Helpful books focus on Lutheranism, spirituality, prayer, family, life's circumstances, and contemporary issues. Vibrant children's books and adult fiction abound too.
Antiracism resources in the Book Corner
Find the Book Corner on Facebook