2
Advent devotion: The simple silence of the season
By Kristin Burns
Growing up on a farm in Northwest Illinois, I always found myself embracing the simplistic beauty and abundance around me. Every season on the farm was beautiful in its own special way – the rolling fields of green in the summer to the golden colors that returned each fall promising a plentiful harvest. But the season that gave me the most humbling fulfillment was the winter holiday season.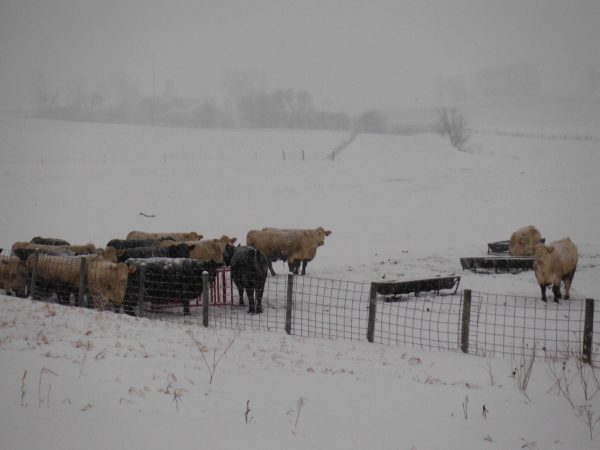 One of my most treasured traditions from my elementary school days through my college years was embracing the silence of the season on the farm. Many times, I'd grab my coat and hat and take a walk around the farm, just to absorb the peacefulness. Along my walk, I'd listen to the cattle slowly and calmly graze on their hay in the brisk, cold air.  A rabbit would often scurry across the fresh snow and I would hear an owl's echoing hoot across the desolate land. The wind would blow across the fields and fresh snow would twirl around me in the most beautiful dance.
The small beauties that are often missed during this season filled me with God's warmth and grace.
As dusk would begin to fall, I'd trudge through the snow back to the farmhouse, where I would be greeted by a simple shining star in the window. Coming from a strong Swedish heritage, the traditional Swedish star in the window signifies welcome and warmth during the cold winter days. I'd often find myself stopping in awe in the beauty of something so simple and glorious. Is this the feeling the wise men were overcome with as they came across the shining star that Christmas Day?
The simple star that signifies so much joy and hope in our lives. Once again, I would be reminded of all God has given and the simple joys that Gods surrounded us with each and every day. They are the joys just waiting to be discovered, if only we choose to stop and enjoy the simple silence of the season.
Kristin Burns is the quality manager at Whitey's Ice Cream.  She resides in Davenport with her husband, John and one year old daughter, Britta.