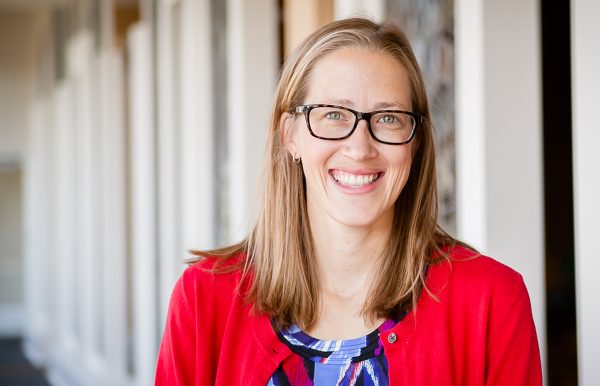 I'll be the first to admit to you that I'm no good at golf. Terrible, in fact. I've gone to the driving range a handful of times in my life, and usually ended up leaving with a sore shoulder and a bruised ego.
If I'm being really honest, I don't really even like watching golf that much. I love sports, but prefer something with a little more action. My grandmother used to tell me how she found golf to be dreadfully boring, but would turn it on because she loved the views of well-groomed, green grass and bright sunshine that she wouldn't see for several more months in her town of Fargo, North Dakota. According to her, the scenery was the only good thing about golf.
I was apt to agree with her until a few weeks ago. Like millions of others, I tuned in to the famous Masters Tournament that takes place in Augusta, Georgia. The leaderboard was full of well-known names and it looked to be an exciting finish. But you know what I loved even more than the intense competition or great athleticism or picturesque course? I loved the crowd. The people.
Here is, in my opinion, the very best thing about golf: the people watching on the course clap for every single person. No matter what.
Tiger Woods could slice a ball far into the trees. Or Francesco Molinari could inadvertently drop a shot (or two) right into the water. Or Bryson DeChambeau could make an impressive hole-in-one. And you know what will happen after each of those shots? The crowd will clap for them. As far as I can tell, I've never watched a single shot where the crowd didn't clap. No matter how great or how terrible.
Chalk it up to a certain culture of civility or respect within the sport of golf. Or maybe the crowd has caught on to a certain way of living, whose example all of us could follow. The reality is, we don't really need to know where the ball landed or how successful the person was at what they set out to do. We just know that they've tried their best. They've succeeded in taking a risk. And that's worth applauding.
I'm starting to think the apostle Paul would've been a fan of golf. He seemed to have a similar way of living. He wrote letter after letter to friends near and far. Encouraging them. Supporting them. Cheering them on. And these weren't all people who were perfectly succeeding. Some of them were failing miserably. But Paul seemed to be celebrating their efforts anyway.
What if we imagined ourselves walking through our days as though we were on a golf course? And we'd cheer on whoever was in front of us. Not because of what they accomplished, but simply because of who they are. Because they are deserving of love and encouragement. Imagine what this world would be like if we were all each other's best cheerleaders. All this contagious encouraging and applauding. It almost makes me want to learn to play golf.