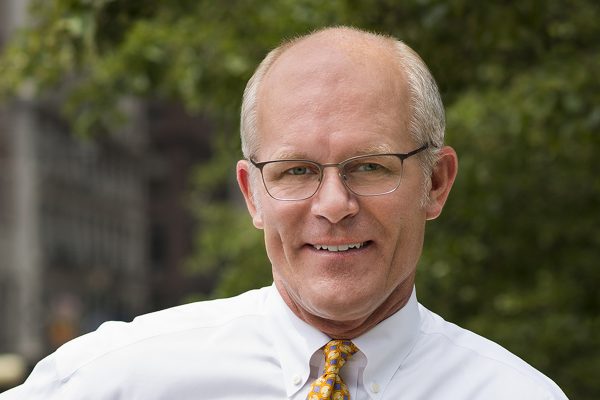 We have an old tall case clock in our living room. It's really old, as in two centuries old, and it's really tall, as in eight feet tall. 
This weight-driven pendulum clock has two outstanding characteristics. First, its loud chime. Actually, chime is a misnomer. Gong is a better description. You know the six-inch red metal bowls that hang on the wall in a school where there's an older fire alarm system? Well, imagine striking one of those bowls with a metal mallet multiple times every hour, and you have our clock. If we opened the windows, neighbors would think a firetruck was on the way.
Then, too, there is a demanding attitude to this clock of ours. It's finicky in the extreme. Difficult to please. Its fondness for mood and behavior changes in sudden and unannounced ways would require therapy if it were human. When the clock's time-keeping loses accuracy, we get on the floor and adjust the cardboard shims that affect its tilt ever so slightly. If we turn the winding keys in the crank hole with the wrong force, the baby gets all upset. We phone the clock man, who shows up with a black bag that looks like a country physician making a house call. 
Media theorists like Lewis Mumford and Neil Postman argue that the invention of the mechanical clock in the 14th century, with its mathematically measured sequences, has (in a way) superseded nature. It's caused us to stop listening to our senses, lose reverence for the sun and seasons, and organize our lives around obeying the clock. They even wonder if God might be the big loser in all of this, as we think of our brains operating "like clockwork." 
I'd challenge that notion that the inexorable ticking of the clock has somehow weakened God's supremacy or impoverished our view of the world. On the contrary, I'm awed by its workings. That a clockmaker's genius could design a mechanical device so elaborate. Wow! The six-pound weights are still functioning on very old cables after all these years. I'm amazed at how much this antique time piece requires of owners. I joke about this clock requiring more care and nurture than our now deceased soft-coated wheaten terrier once did. We kid about having to plan vacations around the every-seven-day-winding of the clock. If it stops from weights dropping to the floor, we can count on weeks of adjustment and TLC to get it back on track.
We used to ring in the New Year by standing on the front porch with our kids and banging pots and pans. This year, with the kids long gone, I think I'll just sit in the living room and listen to the clock ring at the midnight hour. The bell may well strike some number other than 12. But that unpredictably is part of the laughter that keeps us in touch with God.