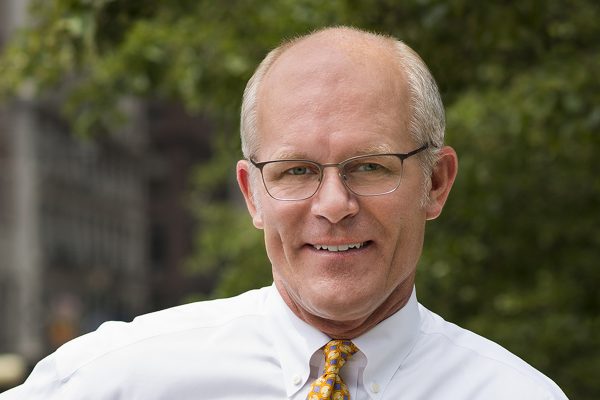 A construction level hangs on the wall in my office. I put that Stanley No. 3 Type IIA (patent June 23, 1896, cherry wood with brass trim) there for a reason. It catches my eye at different points of each day, and those glances remind me of the need to balance my out-of-balance life. Like a lot of you reading this essay, not every relationship in my life is perfectly aligned. I eat at irregular hours of the day and night. I live and breathe by deadline and promise, yet miss and break too many. I hop chaotically between seeing a world of remarkable beauty and one stricken with deep human need.
A life of faith has taught me that health or wholeness shouldn't be defined as that condition where all is well in life and our circumstances happily align. Good health would never occur if that were to be the case. As far as I can tell, wholeness has more to do with finding balance among the things that seem to matter to God; things like work, rest, worship, play, and compassion, not to mention figuring out a way to become less obsessed with money and all the stuff we try to buy with it.
We could organize life entirely by certain rules or principles. Pet every cat you meet on the street. Punch fear in the face and get on with living. Start exercising and stop talking about it. And so on. Rules or principles are great, but they don't tell us precisely what to do in all the varied situations and circumstances that constitute our complex lives. The late James Q. Wilson once remarked that the way we shape character is not by living according to some rule or set of rules. Good character, he proposed, which involves both our personality and our moral strength or integrity, is comprised of "a life lived in balance."
No magic will create that balance. Grit and determination are probably important to the cause. So is dedicating some honest real estate inside ourselves for God to set up shop. But let's also not forget the bubble bath.
When someone asked Alice Walker what she does when life gets out of synch and she gets overwhelmed, the novelist replied: "I take a bubble bath. I put on wonderful music. I understand that the beauty of the world is much more present than the evil of the world. The evil of the world is so big, but at the same time, the beauty of the world overwhelms it. When you take the bubble bath, and you play the music … you're not necessarily healed, but you're rebalanced."
I may need to stop looking at that level in my office, since it carries no special powers, and head home to turn on the bathtub. That would be a new idea for me. And you?