Caring for animals (and their people)
The paths to their professions are different, but veterinarians at St. Paul all adore the pets and humans they care for.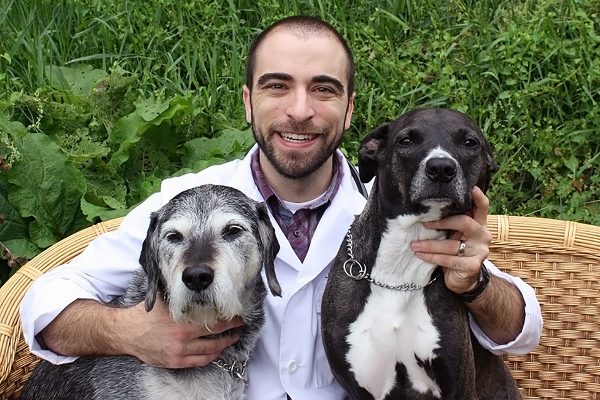 Jake Taylor
Kimberly Crest Veterinary Hospital
I always loved animals, and particularly dogs, when I was a child. As I entered high school and college, science classes became more interesting. I knew I at least wanted to go into the medical field, but halfway through college, I knew I wanted to be a veterinarian.
Up until my third year of veterinary school, I thought I would be a mixed animal practitioner. I decided to do an internship in small animal medicine and surgery in Albuquerque, New Mexico. It was the best decision I made in my career. One of the best parts of my job is that I never know what I am going to be doing that day. I could do an upper endoscopy, see a new puppy, and remove a foreign body from a dog all within a few hours.
Pets play a very important role in our lives. They help us through some very hard times and bring joy to our daily lives. My favorite part of my job is helping not just the pet but the owners and families. Even when a euthanasia is involved, I am at least ending suffering for that animal and helping that family through a rough time. There are not many careers that have as many ups and downs as being a veterinarian, but overall it is a very gratifying career.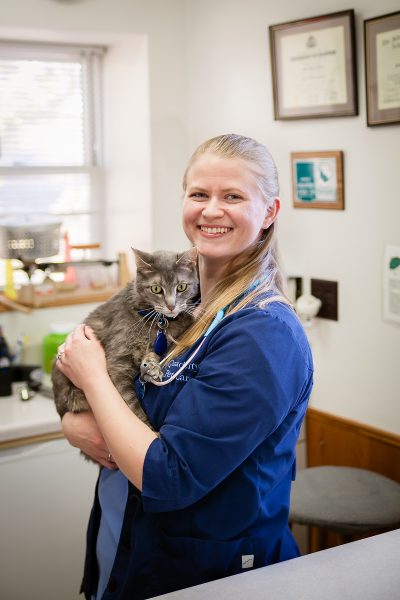 Jennifer Vanaria
QC Pet Care
My journey into veterinary medicine was not a standard one. I was not the precocious 9-year-old checking the household pets each day with a toy doctor's kit. My parents rarely went to the vet, and when they did, we didn't go with them. I did, however, have an early love of both science and animals. My hero was David Livingstone, a missionary and physician. While most kids rented Disney movies, I rented National Geographic specials on wildlife.
It wasn't until years later, in high school, that I discovered I could combine my two passions into a career.
The discovery of a show about emergency vets became the discovery of a world I had never experienced and quickly grew to love. Here I could be of service to the creatures I loved in a way that was both exciting and fulfilling. It felt like home. Working with people and their beloved pets is at times joyful and other times painful, but I love being a part of that journey. Whether it's coaching a new puppy owner, doing surgery, or helping someone with an aging cat's illness, I am happy to be able to help so many.
Animals bring a special joy to those who love them. They love without recourse. They forgive without apology. There is much we can learn from these gifts from God, and I wish to help preserve that bond.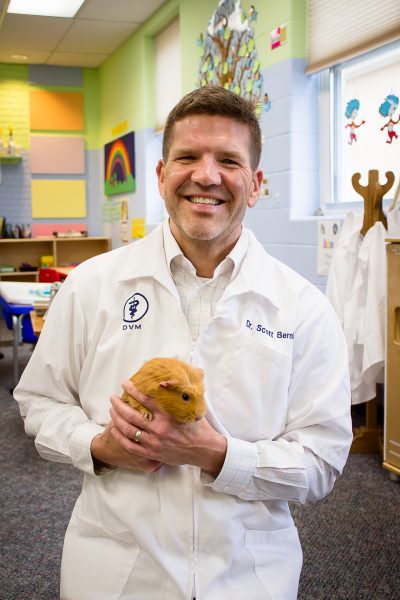 Scott Bernick
Animal Family Veterinary Care Center
I envisioned being a veterinarian at an early age, probably around third grade. Growing up on a dairy farm in Walcott, I witnessed the meaning of the human-animal bond. We provided the needs of cattle every day through feeding, cleaning, and caring for them. They would provide for us through the milk they produced. I went on to graduate from Iowa State University Veterinary School in 1994.
When we moved back to the Quad Cities in 2002, I joined a classmate at a small animal veterinary clinic in Davenport, Animal Family Veterinary Care Center. It was here that I developed an appreciation for the human-animal bond experienced through companion animals.
Clients often say their pet's unconditional love is what brings them the most joy in having a pet. I can't imagine another profession where a complete stranger is quick to share their personal stories and pictures as when they realize you are a veterinarian.
I've heard it said in human medicine that almost 80 percent of the diagnosis comes from the patient's history. That is tough when your patients can't talk. However, the biggest challenge as a veterinarian can be communication with the pet owner. Having difficult discussions like end-of-life decisions makes it important to choose the right words to help people navigate through stressful times.
As pet ownership continues to grow, so will the need for veterinarians. It is a wonderful profession to be in for those who love pets and their people.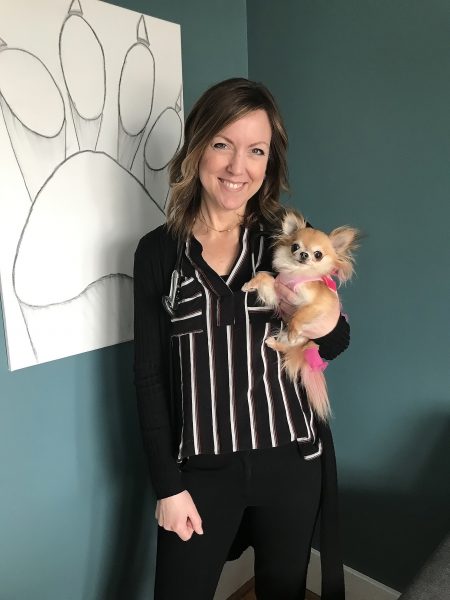 Julie Hahn Medina
Compassionate Care Veterinary Clinic
Growing up I did not know exactly what I wanted to be. I knew I loved science, but the only side of veterinary medicine that I knew was my father's career as a large animal veterinarian. His hours were long, the conditions were rough, and it took a toll on him physically. It wasn't until I was an undergraduate at Iowa State that I started realizing I wanted to become a veterinarian and focus on small animals.
I remember the title of my veterinary school application essay, and it still applies to my passion for my career today: The Human-Animal Bond. It is powerful and one of the favorite areas of my profession. It is a mutually amazing relationship, and I get to work with this bond every day.
As veterinarians, we not only get to work with animals, we also work with people. This is a crucial part of the field that aspiring veterinarians need to realize. You have to love animals, but you also have to be able to work with people. Communication, compassion, and patience are all needed when working with both my patients and my clients. I also own my own clinic, so another area that I love about my profession is running a business, managing my staff, and knowing I am my own boss.
The best advice my parents gave to me was telling me to choose a career that was rewarding. It may be stressful, emotional, and challenging, but at the end of the day, it is extremely rewarding.