The cold was so deep Sunday night. Smoke poured out of chimneys. Gloves prevented numb fingers for just a few minutes. The final stop was King's Harvest, a shelter on the edge of downtown Davenport. The block was deserted, except for three men who huddled outside waiting to be let in.
Cars and vans pulled to a stop along a side street, and a group of 30 adults and youth from St. Paul emerged from the warmth of their vehicles. They gathered around, and started to sing.
Silent Night.
Joy to the World.
Jingle Bells.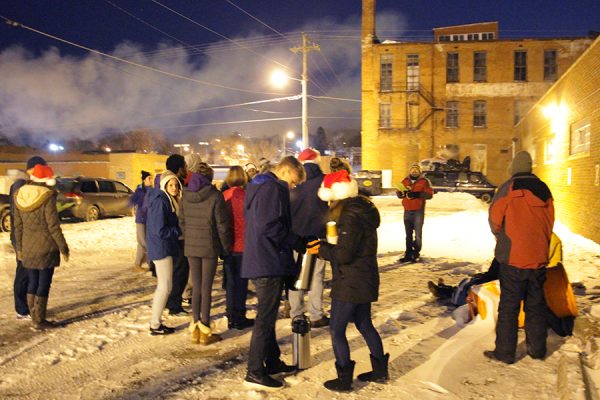 One of the carolers noticed it was time to pour some of the hot coffee brought in a thermos. The men took the cups and cradled them in their frozen hands.
One of the men noticed one of the girls singing only had a sweater on. He took off his coat and insisted she put it over her shoulders.
One of the carolers noticed one of the men didn't have gloves. She gave him hers.
One of the men – the same one who offered his coat, his name was Mark – noticed one of the other men was having a bit of a difficult time, moved by the singing. Mark went and wrapped an arm around his friend's shoulder. The friend quietly said, "this made my night."
Every year, youth and adults break into groups and go caroling throughout the city. This year, they visited…
Nursing homes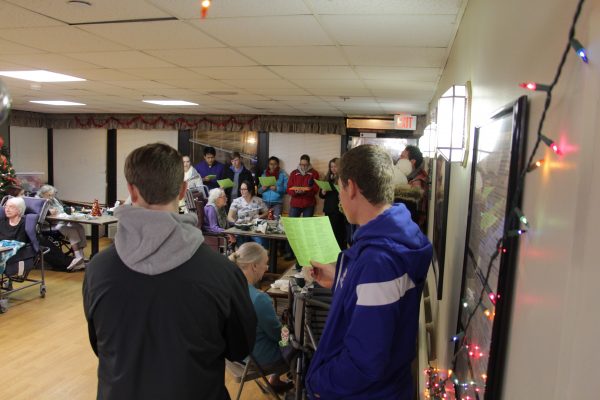 Retirement villages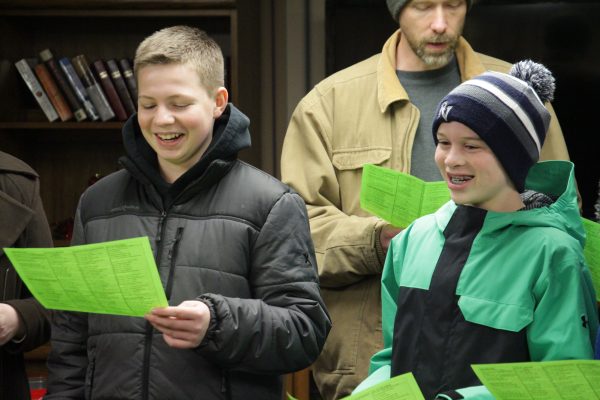 The home of a young woman, Lindsay Thul, battling a brutal and relentless form of cancer. The home of Rose Nuernberger (who was ready to accompany with her organ), the condo of Pam Ahrens, the apartment of Darrell Lora, among others.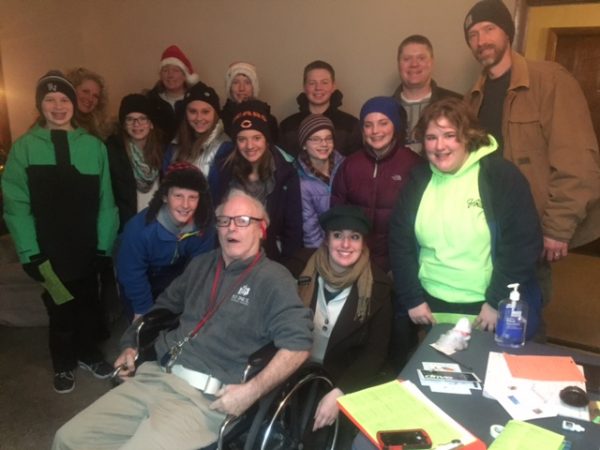 Each place had its own joys, its own sadness, its own stories – recounted in the car rides between stops, on the way home, and at work and school the next day.
At King's Harvest, the story was one of notice – of seeing another, of noticing a need for coffee, a coat, gloves, an embrace. What was a desolate corner became a place of love, with a small touch of hope.
-Ann McGlynn, director of communication