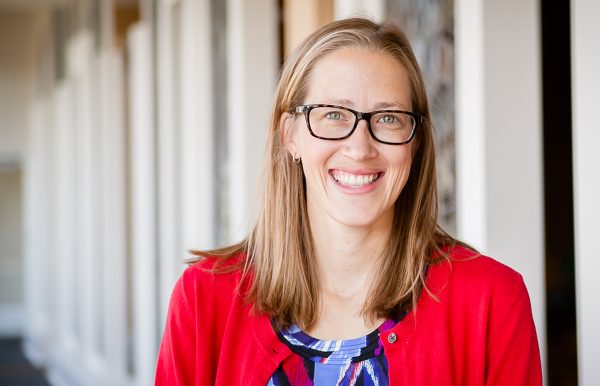 Whenever it's pizza night at our house, the biggest decision we usually have to make is whether to go with Canadian bacon & pineapple (the obvious, best pizza topping choice) or some other option. Sometimes we debate what size pizza we'll need, depending on if we're hoping for leftovers. On rare occasions, we'll stray from our favorite pizza establishment to another option that might be offering a good deal.
Last year, Vinnie's Pizzeria in Brooklyn, New York, chose to offer a particularly noteworthy deal of its own. They added to their menu an entirely different option for customers to consider: comforting words. For a simple $1 additional charge, your delivery person will look you in the eyes as they hand over the pizza and tell you, "Everything's gonna be ok, and you're doing the best you can!"
In case you're wondering, this item is located under the "positive reinforcement" section of their menu and is only available for a limited time. It may sound a bit odd to pay a stranger to offer some words of assurance, but these continue to be challenging times, after all. Plenty of people are isolated or anxious, to say the least, and this certainly takes the idea of "comfort food" to a whole new level. As far as I know, no local Quad City pizzerias are offering a similar service at this time.
Aside from giving me a craving for pizza, this unique menu item got me thinking about where else we might seek assurance or some sense of hope. As Christian people, we have this particular gift of faith that can't be purchased from a menu or offered as a buy-one-get-one sort of deal. But, nonetheless, we do have access to great words of comfort and peace.
In a sense, the entire Bible is one great assurance of God's presence and love, right with us. Over and over again, God sees people suffering, struggling, or fearful. And again and again, God offers comforting words: "Do not fear, for I am with you." Or "Be still and know that I am God." Or "I have called you by name. You are mine." Among many others, of course.
But what about a delivery person who will ensure others actually hear such words? Well, I guess that's where you and I come in.
We don't need to have all of scripture memorized. But we can look one another in the eyes, tell people they matter, they are loved, and that the Creator of the universe just so happens to care about the struggles they're facing. We can be the tangible expression the New Testament words of Romans, chapter 15, "May the God of hope fill you with all joy and peace… so that you may overflow with hope by the power of the Holy Spirit."
In short, we get to be the ones who make sure others feel surrounded by hope and encouragement. No delivery charge and no pizza required.