4
Director of communication stepping away from staff, new director sought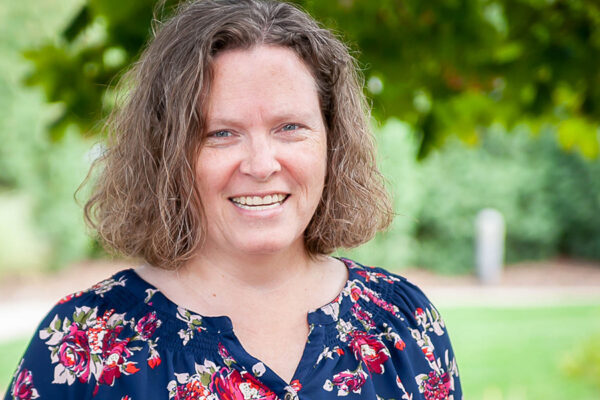 Ann McGlynn, who has served as St. Paul's director of communication for nearly eight years, will be stepping away from her staff position in order to devote more time to an organization she founded.
Tapestry Farms is a nonprofit urban farm that invests in refugee families in the Quad Cities, feeds the community, and cares for the earth.
"The inspiration for Tapestry Farms began with St. Paul people welcoming a refugee family in September 2016," Ann said. "This congregation and its people have graciously partnered with Tapestry Farms for the past three years. This summer, for example, Tapestry Farms grew a lot of fresh vegetables on St. Paul land – food that fed refugee families and St. Paul neighbors in Rock Island and Davenport. I very much look forward to that partnership continuing.
"I hold deep gratitude for my time on staff at St. Paul, and for the people who welcomed me with friendship and care."
Peter Marty shared comments with the council about Ann's pending departure from the staff: "I'm absolutely confident that I speak for the entire congregation when I say that Ann's staff presence is going to be missed. The difference she has made in our congregational life is enormous. She is loved by all, and for good reason. Her heart is large and her talent flows generously toward others. She has consistently helped elevate ministries to new heights. We can and will live in gratitude for the many beautiful changes she has brought to the ways we communicate with each other and with the world we're here to serve."
A search is now underway for a new full-time director of communication. This individual will provide leadership in communicating the vision, core values, people, and ministries of St. Paul, through thoughtful written and electronic communications that inform and inspire.
A position description and application details can be found here.