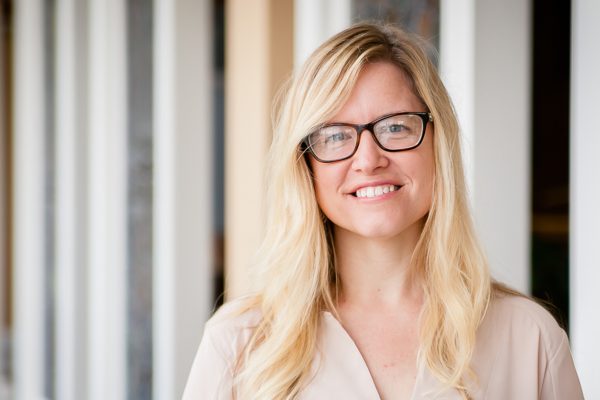 A few years ago I met a friend for coffee. We ordered our drinks and sat down and my friend cut to the chase. "How are you?" she asked with a certain pointedness that suggested she wasn't interested in small talk.
"Work is hard," I said. The church I was serving was struggling, and that was weighing heavily on my heart. She nodded, indicating she understood. I shared that I was finding great comfort and hope in the gospel narratives of Advent. "Yes," she affirmed. And then she said something I hadn't considered before.
"The stories of Advent hang on such gossamer threads."
When I pressed her to say more, she talked about the fragile nature of these stories – how the slightest plot twist or different response from any of the characters and the Christmas story – as we know it – would not have happened. In reflection now, I think: that's what faith looks like. It's like hanging on a thread, knowing the thread could break or bend or give way, but that on the other end of the string is the one who loves us, indeed, the one who made us.
When I speak of the stories of Advent, I mean Zechariah who is rendered mute until his son is born, Mary who is visited by the angel, Joseph and his peculiar but poignant dream, Elizabeth and John the Baptist leaping in her womb. Perhaps my favorite is the journey Mary Takes to the Hill Country to stay with Elizabeth. She had received her news from the angel and trusts that her older relative will understand since she, too, is in the midst of an unexpected pregnancy. But more than understand, Elizabeth validates the gift in Mary's womb and calls her "blessed" (Luke 1:42).
Life these days hangs on a bit of a gossamer thread. We take calculated risks or refrain from taking them. We "Zoom" those we'd rather hug and we smile behind cloth face coverings trusting that those on the receiving end read sincerity in our eyes. This "thread" has been stretching on for a while now, and we can't help but worry about its fragile strands. And yet, maybe it is still of comfort and hope to look back at another thread – the one that weaves throughout the season of Advent, the one that connects an angel to a girl, to a priest, to some shepherds, to a star that eventually leads all of us to a baby in a manger – and that gift changes everything.
I wish I could have coffee with my friend now and compare notes about these "threads" and what they looked like then and how we read them now. Coffee dates, as we know them, are on hold. But the threads remain and so does God's Advent promise. For that I give thanks and all praise.