Harvesting for ReStore
A mailbox. Doors. Cabinets. Windows. Light fixtures.
A crew from Habitat ReStore recently visited a house recently purchased by St. Paul that is slated for tear down. They spent a day removing items that will go on to new life.
"Each house is a little different," said Gary Slutz, donations and harvesting manager for ReStore. The crew removed about three truckloads of items from 2005 Main Street.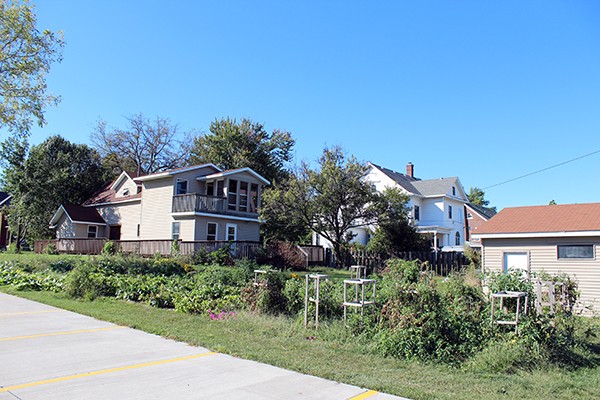 Habitat ReStore in Davenport connects unwanted building materials, appliances, furniture, tools, and home health care items with people who can use them. Since opening, the ReStore has diverted more than 6,400 tons of materials from area landfills. In addition to harvesting homes and other buildings, like they did at St. Paul, the store accepts donations of new and used construction materials, furniture, appliances, and home health equipment and supplies, said Erika Schmidt, store manager.
Items on the floor this week at the ReStore in Davenport include a church confessional and theater seats. Customers include people who are refinishing their homes, crafters, builders, landlords, Erika said.
Sales from ReStore have provided funding for 12 Habitat for Humanity homes in the Quad Cities. Several St. Paul people are among Habitat's volunteer and staff ranks, too.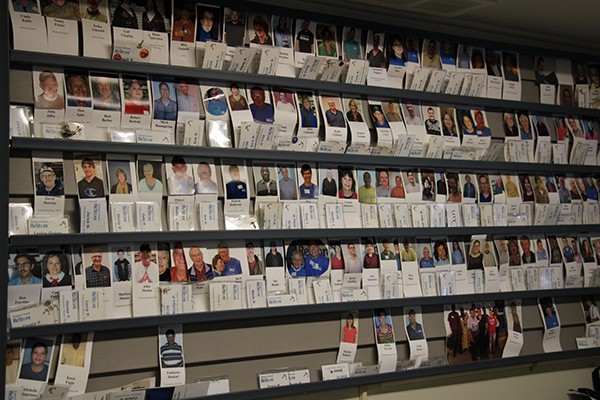 Gary visited the St. Paul house a couple of weeks ago to take a look and determine what Habitat ReStore would be interested in. It's an art to determine what can be removed from a building, and what will sell well at the ReStore. Kitchen cabinets, light fixtures, exterior doors, clawfoot bathtubs, leaded glass windows, and woodwork are some of the most popular items, he said.
He then gathers a crew of volunteers – mostly retired folks who are skilled in a wide variety of areas, from carpentry to engineering – and they spend a day or so with their screwdrivers, hammers, and other tools. They remove items as carefully as possible, and take them by truck to the ReStore.
At the store, items are priced and set out for sale, like the cabinets from 2005 Main Street.