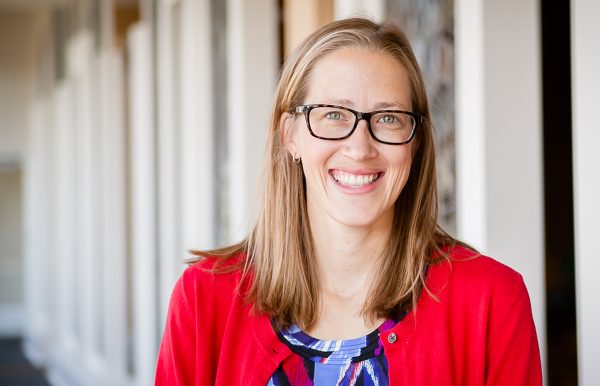 It's easy to be discouraged and sad about the state of our world right now. Most days, I force myself to watch the news because I want to know what's going on in the world. But I can't bear to take in more than a few minutes before wanting to turn the channel. Wars. Senseless death. Political bickering. Natural disasters striking different parts of the country. I don't need to list it all for you. Whether in the Quad Cities or around the world, there's enough going on that's worthy of our concern.
I suppose even kids can pick up on the deep tensions and worries of their closest adults. They've had to face their own challenges, too, as they navigate going to school in the midst of a pandemic, among plenty of other things.
Maybe that's why one kindergarten class from Healdsburg, California decided to come up with a way to offer words of encouragement and inspiration to anyone who might need it. They created a free hotline—which they named Peptoc—where people can call in at any time. They'll hear joy-filled voices saying things like "Bro, you're looking great!" Or you might receive some helpful advice, such as: "If you're feeling nervous, go get your wallet and spend it on ice cream and juice."
Once you dial the number, you'll hear an angelic young voice list the options:
If you're feeling mad, frustrated, or nervous, press 1. If you need words of encouragement and life advice, press 2. If you need a pep talk from kindergartners, press 3. If you need to hear kids laughing with delight, press 4.
The teachers who came up with this idea, and enlisted their students to help, were certain that it's the joy and creativity of our young people that gives us any semblance of hope in frustrating or difficult days. So what better way to pass along such messages of hope than to create a hotline where inspiring and uplifting words could be heard any time of day.
Electricity and phones hadn't yet been invented in the days when Jesus walked this earth, but I'm certain this is something of what Jesus had in mind when he said that unless we become like children, we will never enter the kingdom of heaven. Seeking to encourage, living with hope, taking delight in the simplest of things, and wanting to share that perspective with anyone possible. May we all take a cue from the kids of West Side Elementary School.
In need of some cheer on a tough day? Give Peptoc a call at: 707.998.8410. Your day is sure to be brightened.