2
Nahant Marsh: A thriving, yet fragile wetland
416 plant species. 62 fungus species. 170 bird species. 41 mammal species. 14 reptile species. 7 frog and toad species.
And in 2016? 18,000 humans came to explore and see the beauty of Nahant Marsh – a record number of visitors.
Nahant Marsh, on the southwest side of Davenport, is the largest urban wetland on the Upper Mississippi River. Brian Ritter, executive director, visited St. Paul on Earth Day weekend to share the story of how this thriving yet fragile ecosystem is recovering – with many promising things in store.
The preserve is comprised of marshy areas, mesic, wet and sand prairie, and bottomland forest. A spring-fed quarry, known as Carp Lake, and the surrounding grounds are part of the Nahant Marsh preserve as well. The 265-acre preserve is owned by the City of Davenport and the Nahant Marsh Board, a nonprofit organization. Educational programming is led by Eastern Iowa Community College, and the college's Advanced Technology Environmental and Energy Center plays an important role, too.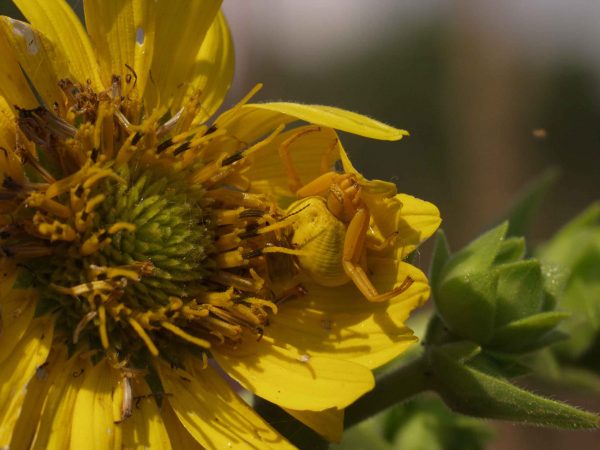 After years of being used as a sportsman's club, investigations showed that the marsh had high levels of lead. The U.S. Fish and Wildlife Service, River Action, Quad City Audubon Society, and Iowa DNR came together to try to save the marsh. The EPA declared the marsh a Superfund Site and began an extensive cleanup of the lead. After the cleanup, wildlife and plant life showed a vast improvement. There was so much improvement that leaders decided to make the wetland a nature preserve.
Interestingly, Brian noted, the marsh's time as a sportsman's club likely saved it. Even though the area experienced high lead levels and required cleanup, the club prevented attempts from others to fill it in.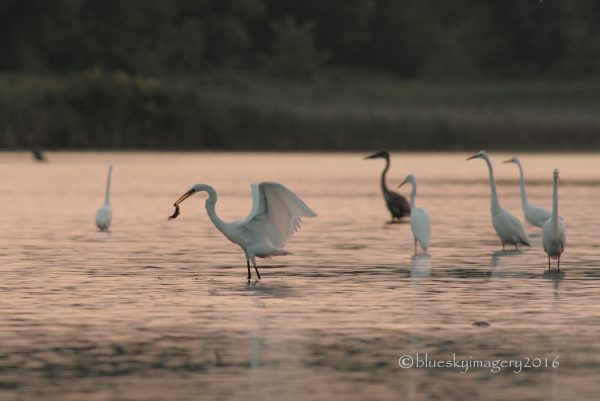 Brian also shared a history of the area:
Pre-Civilization
Nahant began as an oxbow lake, an offshoot of the Mississippi. Silt filled in the area and it evolved into a wetland.
1700-1800s
Area used for travel and bartering by Native Americans and settlers.
1814
War of 1812 – Battle of Credit Island
1833
First European American settlemens appear.
1835
Village of Rockingham was settled across from the mouth of the Rock River
1837
Rockingham and Davenport hold multiple fraudulent elections to determine the county seat, Davenport emerges as victor.
1900-1950
Area is well-known for its railyard, as well as its high crime and poverty rates
1969
Quad Cities Trap and Skeet Club Established
1994
Signs of lead poisoning appear in the marsh
1995
U.S. Fish and Wildlife a cleanup, EPA Contracted to clean up lead shot in marsh
1999
Cleanup completed, clubhouse converted into an education center
Nahant Marsh declared EPA Superfund Site
2000-Present
Nahant is maintained as a nature preserve and education center
Today, the marsh is good place for critters, plants, and humans to be, Brian said. Educational staff host all sorts of events for kids and adults. Visitors can see a wide variety of species, including several rare and endangered ones, and habitats, from floodplain forest to sand prairie. Bird watchers, hikers, bikers, picnickers, and photographers find plenty of opportunities for recreation at Nahant, too.