NAMI walk: 'Incredibly dear to my heart'
Emilyne Slagle is the leader of the Quad Cities' annual walk in support of the National Alliance on Mental Illness. The walk is set for this Saturday, Sept. 23, at Modern Woodman Park, 9:30 a.m. A team of St. Paul people, with bright yellow shirts will be a part of the event. Sign up here.
Emilyne visited St. Paul on Sunday to talk about the walk, and help register walkers.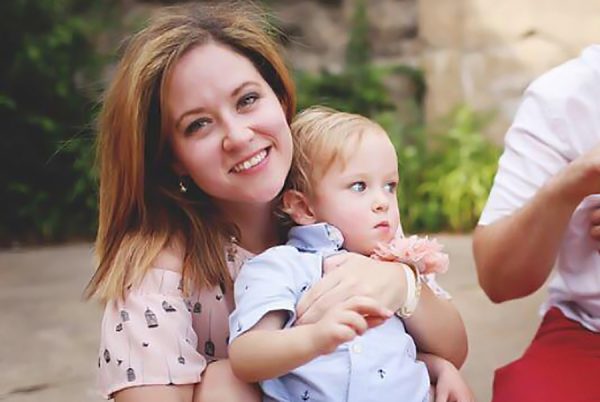 Why is this walk important for our community?
The NAMIWalk is so important because of awareness. Yes, it raises funds which go back into the programs and our community but with mental health awareness and community is key. The stigma is still so very real. People still receive push back in their professional and home lives for having a disease that didn't ask for. No one is ashamed to admit cancer or heart conditions and communities offer outpouring support for those with these conditions. We need to see the same for mental illnesses.
Why did you choose to get involved?
I got involved because I was diagnosed with PTSD at 5 and have family members with illness. I myself struggled from postpartum depression. It's a cause incredibly dear to my heart.
What do you hope people who come will experience?
I hope people come away with a feeling of an accepting Quad Cities, a community where who they are is welcomed and loved.
What is your favorite part of the day?
My favorite part is the community we see come together – there's nothing like that spirit.