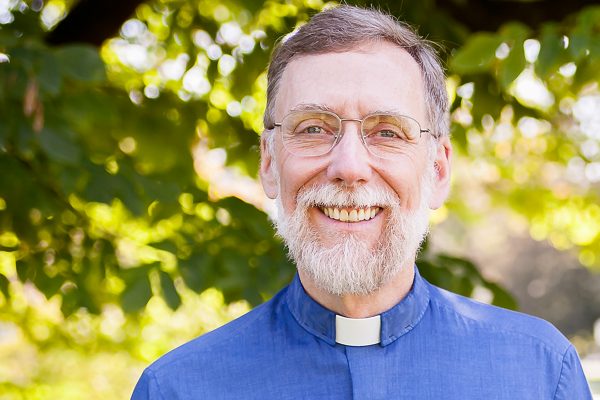 The story of the biblical prophet Jonah and his outsized moments recently gave me the object lesson I needed for a Preschool Chapel reflection. No, I didn't bring in a whale for the children. Jonah had another outsized moment. 
It happened when he was pouting outside the city of Nineveh, hoping for God to destroy the city. God raised a gourd-plant to shade Jonah while he waited (Jonah 4:6). Well, it just so happens that we had a volunteer gourd plant in our garden this fall, courtesy of a pumpkin that disintegrated on the spot a year or two ago. So I brought in a huge leaf from that gourd plant to show the preschoolers how God can care for us even on our worst days, when nothing is going our way and we aren't even very nice ourselves.
Fast forward a week or two, and our gourd plant had gone limp and died, drooping all over the corner of the garden. It needed to come out. And it was substantial. It probably covered a good 30 square feet of ground, had invaded the nearby hostas and was climbing up the yew bush. I was convinced we had not one but two, or maybe three, plants that had taken root. Removing them would take some time. 
As I began to paw through the flaccid foliage, tugging on the vine and gathering the plant into a bundle on the ground, I was startled. The entire plant, extending so far in all directions, emanated from a single stem no thicker than my thumb. Going after the root with a spade, I was surprised again to find that a taproot only six inches long was all that emerged from the ground. It took longer to stuff all the foliage into a lawn bag than it had to uproot the large plant.
In John's gospel, the last of Jesus's famous "I am" sayings is about a vine. "I am the vine; you are the branches," he says (John 15:5). How remarkable that the whole wide community of the church is connected to God, the ground of life, through the single stem of Jesus. Wherever we find the church, it lives and bears fruit because of its reliance on him. And Jesus is also quite simply connected to God, whom he calls his father – no elaborate network of intermediaries is needed. "As the Father has loved me, so I have loved you; abide in my love…just as I…abide in the Father's love" (15:9-10). 
Abiding – staying connected – not losing touch with God through Jesus. Branches of our gourd plant ten feet away from its modest stem thrived on a yew bush and in the midst of the hostas because they were still connected. The leaf I disconnected to take into Chapel on Tuesday was dry and brittle before the end of the day, so that I needed a fresh one for Chapel on Wednesday. How quickly we, too, can become dry and brittle when we are disconnected from the ground of our lives. It wasn't an outsized moment to be digging out a gourd plant, but it brought an outsized realization of how vital it is for me to stay connected with God through Jesus, wherever I find myself.