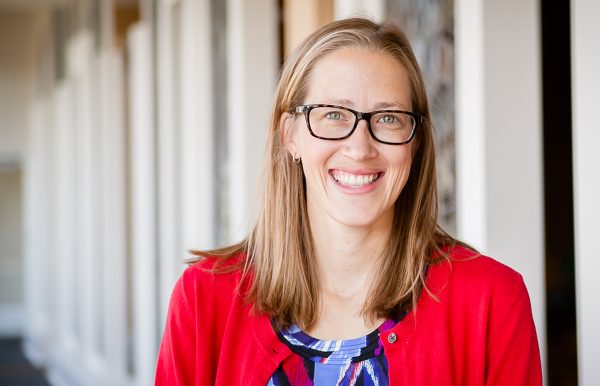 On one of the bookshelves in my office sits a small piece of driftwood. I picked it up along the shores of northern Lake Michigan while on vacation several years ago. It was a beautiful long weekend at a cabin with good friends where we enjoyed lots of sunshine, laughter, and fun. The perfect, relaxing vacation you might hope for.
So I brought a little piece of that delightful vacation home with me. On especially long or stressful days, sometimes I'll find my eyes wandering toward that bookshelf. Even for just a moment, I can hear the sound of the waves from the lake or feel the sand in my toes. That subtle memento conjures up treasured memories that, even briefly, can take me back to a few days of simple, utter joy.
Maybe you have a similar reminder somewhere around your home? I know many people who bring home Christmas ornaments from their family vacations, so they can reminisce about past trips as they decorate the tree. Perhaps you've held on to a t-shirt or a ticket stub or a refrigerator magnet. All of it meant to call to mind a little taste of happiness that's still so tangible to us, even in the midst of very different circumstances.
This desire to bring a tinge of goodness into present day isn't just reserved for memorable vacations or special holidays. It's actually a pretty critical piece of our lives of faith. Just think about the words we speak so often and earnestly in the Lord's Prayer—"Your kingdom come, your will be done, on earth as in heaven."
What we're asking for in such a prayer is that God might strengthen us to be the very ones who could bring about even a small experience of heaven, right here and now. We don't hope for God's will to be done only in heaven, only to be experienced someday well into the future. But right now, among us, in our current circumstances.
In our confirmation class last night, our teenagers brainstormed adjectives for heaven. Words like—peaceful, perfection, no conflict, and calming. One person even suggested that heaven is like unlimited Whitey's ice cream (to which I wholeheartedly agreed).
Then we brainstormed words that describe what earth can feel like at times—tiring, conflict, sickness, hurting, or difficult. You don't have to look far to take notice of how very different earth feels from heaven. A glance at the news in recent days reveals so much individual and collective struggle.
But, if we take seriously the words of this sacred prayer, it means we have some significant work to do. Even if only in small glimpses and quick spurts, may God strengthen us to be the very people who can bring about that preview of heaven. We get to be purveyors of hope, offering peace and calm and joy wherever we can. Heaven really can be a present reality—if we're willing to put forth a little effort.
Yes, there's plenty around us to keep us distracted or distraught at times. But, by God's grace, may we get to work making a little bit of heaven felt right here on earth.