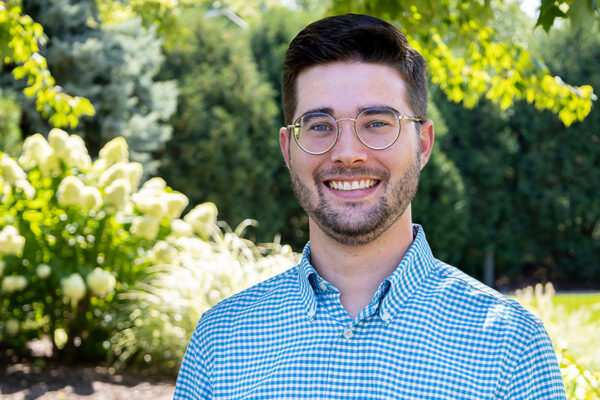 Here comes the rain, doo-doo-doo-doo! Ok, it doesn't quite have the ring of the Beatles song, "Here Comes the Sun!" And sure, sunny days allow for playful outdoor activities without the mess of wet clothes and shoes. Yet, this morning, when I opened my garage and noticed the wet pavement and flowing streams of rainwater, childhood memories of playing in the rain emerged in my mind, and it caused me to take a mental pause to reflect. When did I stop enjoying the rain, and when did rain become bothersome rather than an excuse for enthusiasm? 
In his letter to the Roman Christians, Paul encourages them to live enthusiastic lives as they serve the Lord. "Don't hesitate to be enthusiastic—be on fire in the Spirit as you serve the Lord!" (Romans 12:11). 
In my life, and perhaps in yours too, a posture of calm and collected stoicism has superseded the childlike impulse for spontaneous, frenzied enjoyment. "Let's go play in the rain!" my siblings and I would say. We'd knock on the front doors of our friend's houses, and soon be filling buckets with water, jumping into them, running around with our eyes to the heavens, mouths wide open, trying to drink from the freshly fallen waters from the sky. 
I like to imagine that God looked down with a smile as we played in the rain. Our enthusiasm and joyfulness are what God desires, not just for children but for all people. One day, some children approached Jesus, and his disciples attempted to scold them and shoo them away. Yet, Jesus told his disciples, "Allow the children to come to me. Don't forbid them, because the kingdom of heaven belongs to people like these children" (Matthew 19:14-15). 
As God's adult people who seek to build up the kingdom of God, we're asked not only for our self-controlled discipline and dedicated impulse for service. We're also invited to rejoice and praise God, to sense the Holy Spirit's blowing, and respond with unplanned enthusiasm, an eager playfulness that has God and us smiling ear-to-ear. These moments are precious gifts to us and to God because when we give our enthusiasm, we're giving our entire selves in joyful praise for the gift of life in this moment.  
I pray for all of us this week to welcome and embrace opportunities for enthusiasm. Whether it's with our family, friends, or even with people we've just met. Allow the rain, the traffic jam, the accidentally burnt pizza, and those opportunities for disappointment to be sources of playful joy. Sure, rain can get us wet and cause a mess, but it's a chance to pivot and play enthusiastically. Let's all find playfulness amidst the rain this week and as we venture further into this fall season of 2023.