Sounding Joy: Celebrating the Dash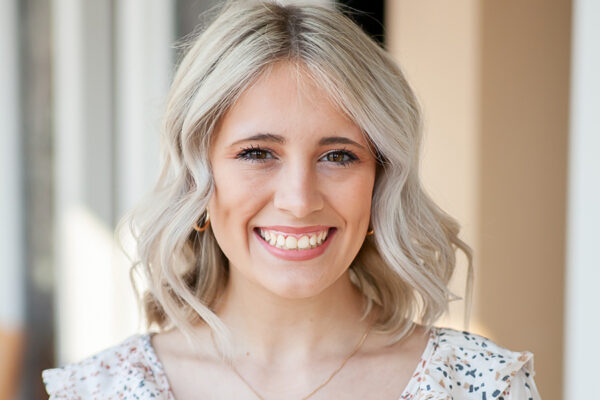 Since 2007, this time of year always holds memories of B. I don't mean the letter "B" but the person whose nickname it came from – Bianca Laura Vocke. Bianca was a 17-year-old girl in 2007, who passed away from a tragic car accident. For a devotion on Joy, I can see where this story may fall astray. But at eight years old I knew B for her joy. My mom and aunt were both coaches of a color guard team – growing up anyone on the team was apart of our family. My sister and I would spend many nights with all the cool "big kids." They all held a special place in our hearts, but Bianca was one of our favorites. She had a spirit unlike any other, one that would quite literally light up the room. Her smile and hugs are forever drilled into my brain as a remembrance of the person she was. Even though her life was short, the dates that define her beginning and end hold a dash, a life, filled with love, care, and fullness.
It's been 14 years since the accident but those who knew B still celebrate her in the stretch towards Christmas. As a youth director, I've thought about her more this year as I see bits of her throughout all the youth that I work with. They, like all of us, are living into their dash – a series of experiences, memories, and joy that make up our life. Christmas is the celebration and remembrance of Jesus's birth but this year I'm framing it as the celebration of what will soon become his dash, a life filled with miracles, love, and hope – some of the very qualities we cling to today.
A poem was created and shared for Bianca. It's a memorial to the journey we all face as we live for our dash.
"For just a moment, I stand alone in the crowd.
Watching,
Waiting,
As each new snowflake falls from the sky.
Landing gently on my sleeve
I am touched for the moment,
Becoming a part of their path
Before they melt and are forever gone.
Each journey begins and each journey ends
Creating the space
A simple time
Filled with choices, fears, loves,
Victories, losses, and celebrations
The time which eventually becomes
nothing but a dash
It's the dash in the middle that defines
The time spent here with us
Or are we simply here with them
To wait and watch
As they gracefully fall
Swept by the wind
In a swirling pattern
Of grace, beauty and strength
Each one different
And yet, from a distance
They look very much the same.
For just a moment,
I wonder
Which path
The snowflakes will take
As they float by my face
Falling gently from the sky
Forever to rest the moment they land.
Believe in the moment
Live for your dash
Grace, beauty, power, glory
In every step of your journey
May you always Believe."
There may not be snow on the ground by Christmas, but the joy in the season is lived out in the recognition of Jesus' birth and his meaningful journey through life. It's the joy we feel through people like B that we also try to experience and model for other people just like Jesus did.
Haley Rhoads is St. Paul's associate youth director.