Youthworks: Teens come to serve in the QC
They come from all over the country, from small towns and big cities.
For several weeks this summer, 70 or so teenagers and their adult leaders will unpack their lives into the basement at St. Paul. They will live here for five days, serving in the Quad Cities. The program is called YouthWorks.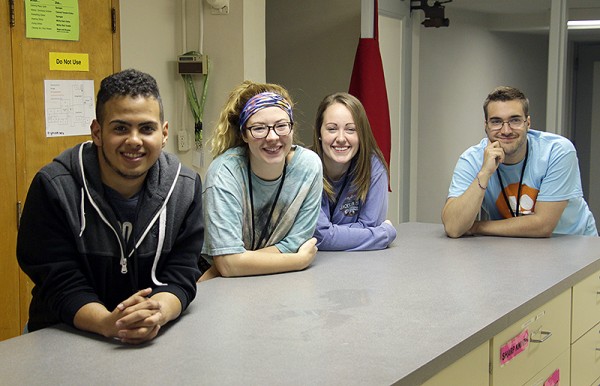 Who will they serve? Kids from war-torn countries, now living in Rock Island. Senior citizens who require assistance during the day. Children who attend a day camp at an area mobile home park. People with intellectual disabilities. Residents of neighborhoods where poverty is the way of life.
Then, in the evening, they will explore what makes the Quad Cities unique. They will visit Whitey's ice cream, have a cookout at Sister Conchetta Park, swim at Whitewater Junction, and hold a prayer walk.
Three college students and one recent college grad are leading the way. You will see their smiling faces around this summer at St. Paul. What do they hope will happen this summer?
Kailey Williams, site director, Grass Valley, California
"My hopes are that the adults and youth are challenged to see God in a new way, able to serve humbly as Jesus did, and to all come together to accomplish something greater than we could even begin to imaging on our own."
Tim Faulkner, service coordinator, Albany, Ohio
"My hope is to see students grow in love for God and for them to have a deeper understanding of service and meeting community needs. I also hope to help them understand the importance of living in a diverse community and how that helps further God's kingdom."
Ellen Auer, service coordinator, Tulsa, Oklahoma
"I know firsthand that God does amazing things in our hearts and lives when we serve humbly like Jesus, and I pray that all of the participants will be challenged to continue serving when they go back home."
Reyo Ortiz, program director, Puerto Rico
"My hope is to see how God will move with and within these groups, to serve alongside them and to learn from them. Most importantly, I hope to worship, serve, and honor God all together."
To learn more about YouthWorks, visit www.youthworks.com.