3
A country church, giving in its closing
A woman unable to afford a plane ticket was able to fly to the East Coast after all, to visit her only child in the hours before he died. A grandmother raising her three teen-aged grandchildren has a car again after necessary repairs were made. A nearby congregation will have air conditioning, and another congregation hundreds of miles away on a Native American reservation will have new pews.
A cemetery, area camps, a local food bank, an agency that serves those with disabilities, a prison ministry – and many other efforts – are counted among those that the people of Salem Evangelical Lutheran Church gave to over the past several months.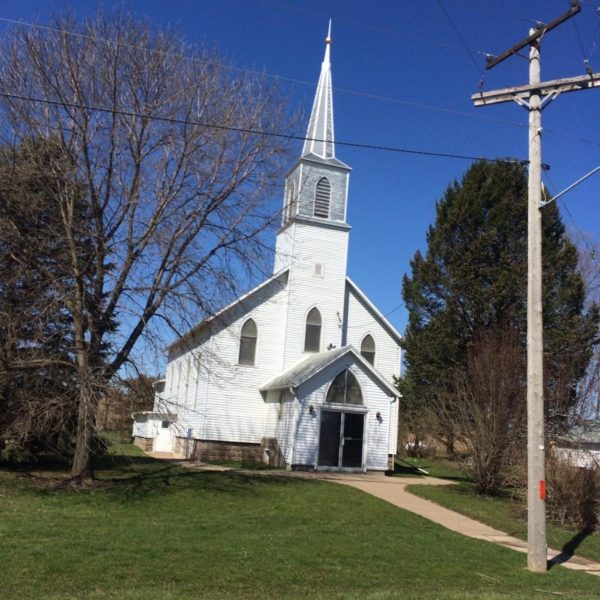 The members of this tiny church in Spragueville, Iowa, knew it was time that they let go of their congregation. But they also knew that in closing, they would give to organizations and people in some really big and meaningful ways.
"The church is the people in it," said Jodi Helmle, a member who guided the effort. She just wrote the final check last week, she said. "We gave toward organizations and people who were special to our congregation."
The church began in 1872, and the building was built in 1884. The last service was on August 28, 2016. Salem is connected with St. Paul by their pastor, Ron Huber, who also serves as St. Paul's visitation pastor.
All of this giving is deeply rooted in the spirits of the people of Salem. But it specifically began with the story of Geraldine Lambert, a lifelong member of the church, who died in 2014. She left behind money to her beloved congregation.
"She kept in contact with every former pastor. She had traveled to every continent. She was such an interesting woman. I could listen to her stories for days," Jodi said. "I hope she's happy with what we did."
The money was enough to keep the church going for a few years, Jodi said. Instead, the congregation decided it was time to close and share all of the church's money and as many possessions as possible with others.
The church's cemetery received a gift for its ongoing care. Camp Shalom and Camp Ewalu were recipients, as was DAC, Inc., an organization for those with disabilities. A new prison ministry at the state penitentiary in Anamosa, Iowa, and a food pantry got some money, as did a playground fund in nearby Preston, Iowa. Work in Haiti, a country near and dear to the people of Salem, was funded, too.
They helped some families with Christmas, in addition to the mom who had the chance to see her dying son and the grandmother with a repaired car.
Contents of the church went to nearby Iron Hill church, and a congregation in West Burlington, Iowa. Pews, a piano, and altar chairs, will be heading to a Native American reservation in Utah next month. A kind volunteer stepped forward to haul it out there by truck.
The members at Spragueville now go to two different churches, one in Andrew and another in Preston. Members had the installation of central air in mind for the church in Andrew, and repairs to the parsonage for the church in Preston.
The property includes the church and an old school building, purchased by a local couple. Since Geraldine was a dedicated teacher (she spent many years teaching at Monroe Elementary in Davenport), the schoolhouse had some work done to it so it can be kept for the community. The church will be used for businesses. "It's so nice seeing someone with pride in ownership have the building," Jodi said.
And as for the church members?
"We've all adjusted, maybe easier than we thought we would," she said.