His family bought the wooden loom for his grandfather when Jim Case was 5 or 6 years old.
His grandpa had emphysema. Back then, one of the treatments for the disease was to periodically place people in isolation. Since the Case family couldn't go to see him, they got grandpa the loom to help the days go by faster. Jim's grandfather would throw finished hats from the windows of the isolation unit to his family down below.
After his time in isolation, Jim's grandfather then taught Jim how to use that loom.
Jim made hats in elementary school, junior high, and high school. As the years went by, he would pick up a loom and make hats for friends and family – bright orange and camouflage for hunters, school color hats for college sports fans, kid hats for grandkids and doll hats for their dolls.
"If I can figure it out, anyone can figure it out," he said.
Late last year, Jim was at a St. Paul Mission Board meeting when a fellow board member mentioned that families at Madison Elementary and J.B. Young K-8 could use some winter hats. That very night, Jim got out his loom. He uses a more modern plastic one now, but holds onto the old wooden loom – repaired with duct tape, surgical tap and a few nails – as a memento.
Since the middle of December, he's made 30 hats.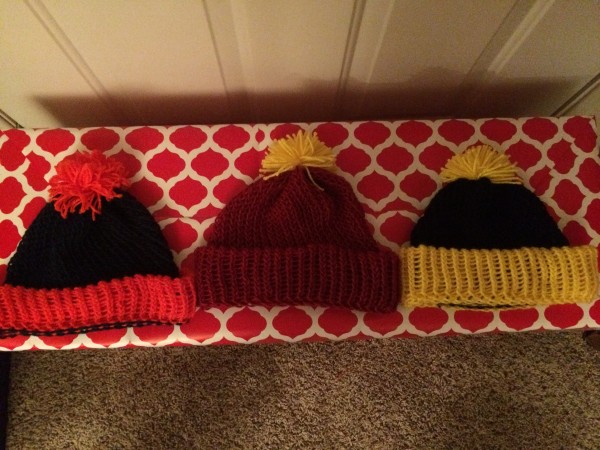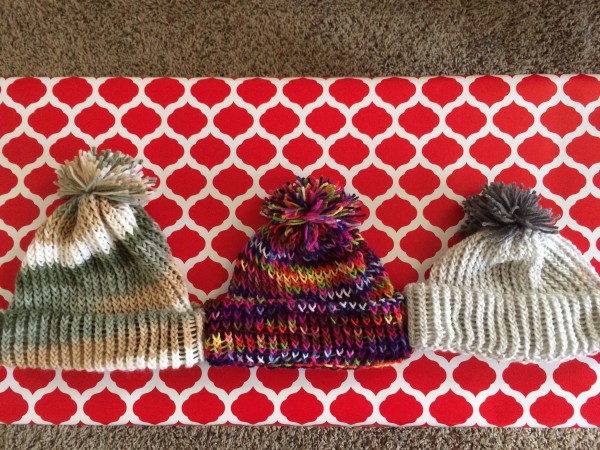 Jim watches for yarn sales (he just spent $27 and got a lot of yarn at a two-for-the-price-of-one sale), and is not afraid to express his joy on the spot when he finds a new color of yarn in the aisle of local stores. He creates in the evenings, while spending time with his wife, Deb (she is a knitter, too – she makes scarves). A hat usually takes about two hours, Jim said, "depending on how good of a tv show is on."
Making the hats, he said, is a stress reliever for him. "It gives me an opportunity to say a little prayer over each hat, too."