A new journey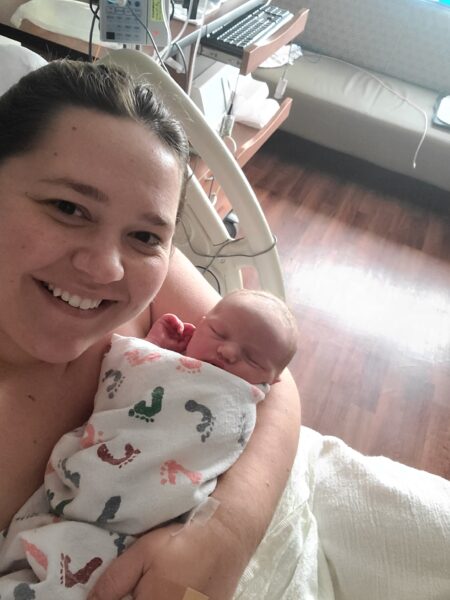 The theme of this year's Advent devotion is: Do you see what I see? An array of St. Paul voices selected a photo or photos that hold very special memories to them, then sat down and reflected on what that photo means to them. What do they see and remember that others may not when looking at this photo? Through their words and stories, hopefully, you'll see a little of what they see. 
One of my favorite memories is the day I had my daughter.
As a labor and delivery nurse, I get the pleasure of helping other parents bring their newborn babies into the world. Sharing in that special moment has always been a joy for me.
Reflecting on the theme of 'do you see what I see,' you may not see the years it took us to have our own special moment. Seeing friends, coworkers, and patients having children was always bittersweet. After many tearful nights, negative pregnancy tests, and prayers, we finally had our special moment. My beautiful baby girl, Harper, was born on January 31, 2022. Even though I look exhausted in my picture, I was so happy and excited to start the journey of parenthood. She is the gift that has enriched our faith.
My husband and I both come from Christian households, but with the demands of day-to-day life, we did not make an effort to involve the church in our lives. After her birth, we knew we wanted to make sure Harper had a relationship with Christ. This year has been full of sharing traditions with my daughter.
I am excited to share our Christmas traditions with her and even start some new ones of our own. Harper brings so much joy into the lives of everyone she meets. These pictures will always be a reminder of the journey my husband and I walked together and the start of the journey with God, guiding our new family.
Mercedes Wayne is a nurse. She lives in Davenport with her husband, Garrick, daughter Harper, and furry friends, Arya, Link, Lily, and Lyla.