A starfish in Haiti
Silentor Esthil was a very sick little boy. A years-long infection in his leg would not heal. His mother went to great lengths to find someone who would help her 9-year-old son, and she was giving up hope. Her final attempt to save his life was to take him to a medical clinic in their impoverished region of Haiti.
Tommy Henderson was a nurse who came to Haiti, all out of sorts. A life of hardship gave him a chip on his shoulder. But he found himself staying in Haiti longer than he thought, working in a medical clinic. It's where he first met that very sick little boy.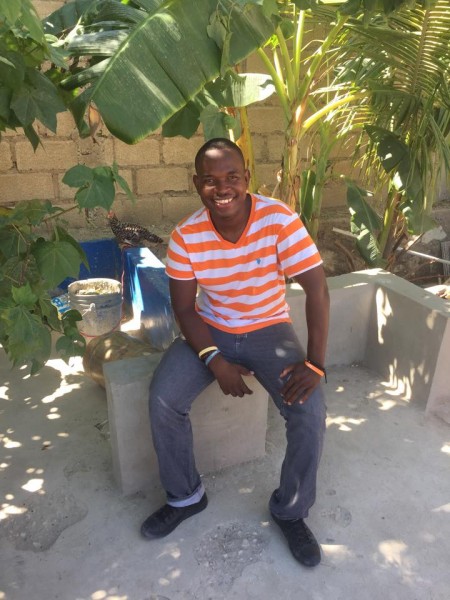 Their lives would never be the same – and today, countless lives will never be the same – because of that serendipitous meeting so many years ago. Tommy ended up adopting Silentor, who came to the Quad Cities to heal, grow, flourish. Silentor ended up with a dream to return home to help build up the lives of others – a dream that is now reality in the form of a school, health clinic, church, women's empowerment program, and housing initiative.
It's called Mission Starfish Haiti. Why? Have you ever heard the story of the old man who walked a beach, throwing starfish back into the ocean? When told his efforts were futile because there were too many starfish to save, the man bent down, picked up another starfish, and threw it into the sea. "It made a difference to that one," the old man said.
That is the story of Silentor. He's a starfish. (Read a 2009 article about Silentor and Tommy in the Quad City Times).
"My adoptive father said, 'I may haven taken you out of Haiti, but that never took Haiti out of you,'" said Silentor, who will be speaking at St. Paul on Sunday, Feb. 21, during the learning hour, 10:45-11:30 a.m.
Why did he return to Haiti to pursue his dream, instead of a career and life in the United States? "I felt comfortable that I didn't need to be any more comfortable," he said.
Mission Starfish Haiti is located in Gonaives, Haiti. Gonaives is a city of 300,000 people and is located about 80 miles north of Port-au-Prince, the capital of Haiti. In the past few years, Gonaives has been affected by many disasters including hurricanes and cholera outbreaks. As many as 250,000 out 300,000 residents lack food, housing, and education.
Silentor's organization began in 2011, when he returned to Haiti after college and one year teaching in Miami for Teach for America. Through that experience in Miama, he was able to relearn the Creole that he had forgotten during his years in the U.S. Silentor is a graduate of Bettendorf High School and Iowa State University.
The Mission Starfish school opened in 2012 with 172 kids, a K-6 school now has 366 students with plans for expansion. The women's empowerment program teaches 10 women a year how to sew and operate a business so that they can generate income for their families. A health clinic serves the community, and a church offers a haven of faith. The organization also occasionally builds homes for families in the community. One of the first homes built was for Silentor's family – a simple cinder-block home.
The operations of Mission Starfish Haiti are overseen by Silentor and a staff of fellow Haitians. Silentor lives at the school, sleeping in a classroom. "It's been tremendous to see the growth," Silentor said. "I did not think it would happen as soon as it did."
Silentor returns to visit the United States a couple of times a year. On this trip, his Haitian father came with – and met his American father.