1
A summer at Camp Shalom
The connection between St. Paul and Camp Shalom is a years-long one that started with the camp's founding in the 1970s. This year, several St. Paul young adults will work at camp in a variety of positions. Here are some of their stories. Oh, and…registration is open for camp at www.campshalomia.org.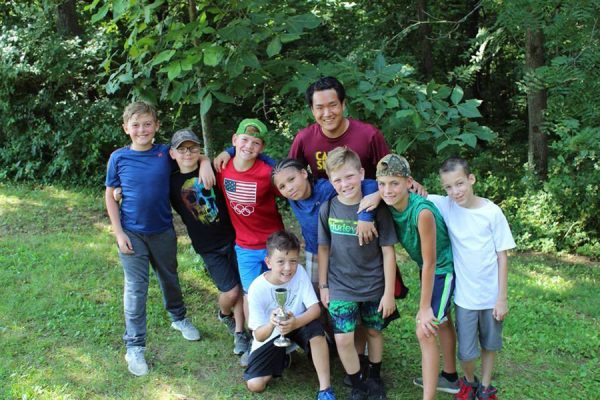 Jared Lovaas
"Hey everybody! My name's Jared Lovaas and I'm absolutely ecstatic and excited to be able to come back to Shalom for my third summer as the OP2 Coordinator! I'm from Davenport and currently attend Missouri State University. Camp Shalom is the truest blessing to myself and all the incredible campers we encounter every year, and I can't wait to experience the new joys that this summer will bring.
One of my favorite quotes is 'Find out where joy resides and give it a voice far beyond singing. For to miss the Joy is to miss all.' I feel so incredibly lucky and fortunate to have been able to find that place in Camp Shalom. God seamlessly weaves his way through each camper and staff member. There's truly not a more tangible sense of love and community anywhere in the world than the way it is at Camp Shalom. Every day I miss the raucous energy, singing voices, laughter, and friendship that embody a day at camp. I can't really begin to express the excitement that builds every time summer rolls around the corner.
OP2 is the absolute greatest part of camp, and I am certain I have the greatest job in the world (maybe a little bit of bias there but it's OK). I can't wait to introduce new, wacky, and different ideas to the OP2 program. High school is an extremely formative time in everyone's lives, and my ultimate dream/goal for the summer and for the OP2 program is to provide every camper with an incredibly strong faith base and foundation that they can carry with them throughout their school year & lives.
I can't wait for OP2 campers this summer to have a completely different, new, and fun experience than they've never had at Camp Shalom before! OP2 really is the best and I can't wait to be a part of Camp's finest program (more bias I know) with all the UNREAL campers that we'll meet. I'm already counting down the days til summer camp begins, so get excited everyone! I can't wait to meet all of you this summer!"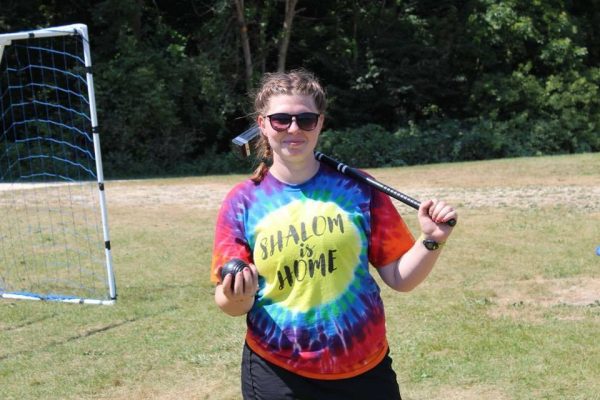 Maddy Carroll
"Hi Shalom family! My name is Maddy Carroll and I am super excited to come back for my fourth summer as the AC Director! I am a sophomore at Wartburg College and I am pursuing a bachelor's degree in religion. I am from Bettendorf and have spent almost every summer since 2nd grade at camp. Camp Shalom is absolutely my favorite place on this planet and I love spending my summers there.
Every summer I spend at camp my faith grows immensely and I love meeting new campers and seeing returning ones. The things I have learned from campers is one of the main reasons I keep coming back to camp. The kids that come to Shalom are the best kids I have ever met and each and everyone of them brings something so special to camp.
I am so excited to start a new position as AC Director and work with all the wonderful high school volunteers that come to spend two of their weeks at camp making it a better place. I cant wait to work along side all of them in their two weeks and help them with everything I can and hopefully meet some future staff members. I am so excited for this summer at camp and can't wait to see you all there!"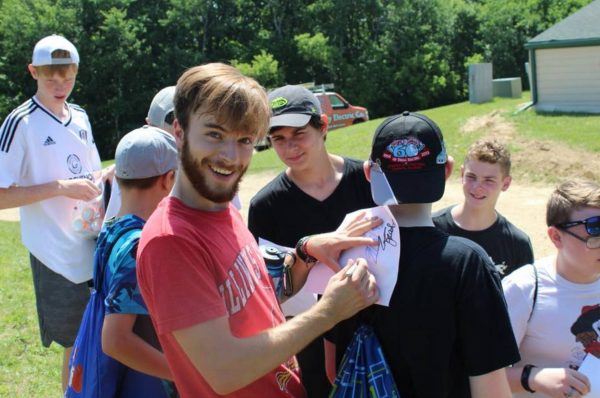 Christian Frieden
"That's right—the easiest staff member to dunk at the pool is now in charge of the Outpost! Who woulda thunk!? My name is Christian, but everyone at Shalom calls me Critter.
I'm currently wrapping up my "senior" year at Illinois State University, but I love it so much that I'm staying for an extra year. I study Theatre Education, Acting, and English. When I graduate, I'll be a high school theatre teacher! So, to all of you campers, you never know, I may be your teacher in the near future…
This will be my fifth summer on staff at Camp Shalom, but my first summer as the Outpost Director. In past summers, I've served on support staff, been a counselor, and the Assistant Counselor Director! Some of my favorite hobbies are reading and playing guitar.
When I'm at ISU, I act in a Shakespearean touring company that performs abridged Shakespeare plays and workshops for schools, community centers, and correctional facilities. As of late, my favorite snack is a tasty crepe (there's a crepe place just down the street from my school and I visit it way too frequently).
Camp Shalom holds a very special place in my heart because I was a camper there for many years before I finally joined the staff. It's also the place where I devoted my life to Jesus Christ and first began to understand the unexplainable power of God's Grace. If you are coming to Camp Shalom for the first time this summer, all I can say is, be still; you will be coming to a place that accepts you for who you are, encourages you to love others, and challenges you to be the silliest, funniest, and weirdest person that God created you to be."