A thrill of hope: High school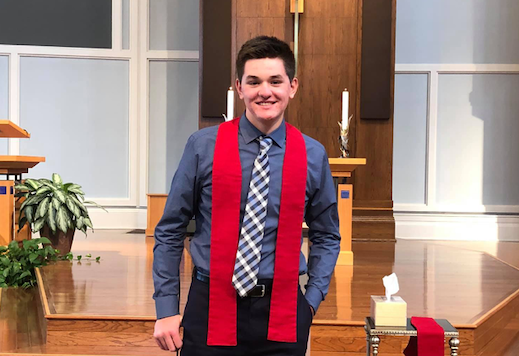 One thing that has given me hope is the fact that I get to attend Davenport Central High School. This is very meaningful to me because I have wanted to attend there since I was 3 years old.
My parents attended there and I was able to grow a passion for the school as I went there often for special events. I have always wanted to play sports there and be a part of their tradition. It means a lot to have the opportunity to go to the school and participate in their athletics. Watching many successful students graduate from the school, I have admired their journey and respected their path.
I am excited to follow God in my journey. I will do this by loving God and giving my faith to God because I wouldn't be able to have this new chapter in my life without God. I feel kindness is one of the biggest keys to life, not just for yourself but towards others. There are some things in life that you cannot control, however, something you can control is showing kindness towards others and I will focus on this throughout my high school adventure and beyond. Ultimately, I want to become a better human being from this high school experience and take every step of my life through God, leaving no stone unturned.
Anthony Gott is a ninth-grader at Davenport Central High School. He plays baseball and basketball. His favorite time of year is Christmas. He was baptized, received his First Communion, and was confirmed at St. Paul.