A voice in the wilderness: Stuck in a forest
I was stuck in a forest. As a career counseling professional, I was beside myself. After years in a job I loved and found fulfilling, everything seemed to change. The changes were gradual; I cannot pinpoint a particular time when things started going south. All I knew was that I no longer felt valued, appreciated, or effective as the leader in my department. I found myself in a career that required me to assist others in achieving career success in spite of the fact that I was miserable in my own career.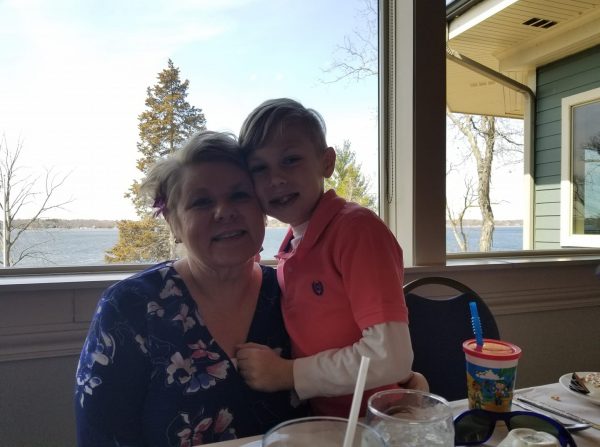 I knew that if I made a career change it would need to be good for me and my family physically, financially, and spiritually. As I conducted a national job search I knew my husband, who grew up in Davenport, was eager to get back to the Quad Cities. When a position opened up at Augustana College we were thrilled. Moving through the process of interviewing and receiving an offer I thought, "Now this is it! It's all part of God's plan. I'll finally be happy."
My new position proved to be just what I needed. Being back at a small, liberal arts college felt like coming back home.  I jumped right in and felt what I had been missing: feeling valued and appreciated as an effective leader.  Again, I thought, "This is God's plan, I'll finally be happy." I was out of the forest!
The move and transition held the usual stresses and struggles of relocating; husband finding a job, selling our house and buying a new one, relocating my mother who lives on her own but is also part of our family, and helping our 9-year-old deal with the changes. But the transition took us in a different direction.  I didn't realize that while making my way out of my forest, I was actually being led into the wilderness.
My wilderness was a son who began losing weight, having painful sores in his mouth, and sleeping all of the time. At first I chalked it up to the transition; leaving good friends and a school he knew behind. Over the next six weeks I faced many possibilities of what was wrong. I was terrified but had to be strong for him as he faced his own fear and pain of medical tests. My husband was still in Milwaukee so I felt very alone… and guilty. I could not help thinking that somehow my own happiness, my own selfish pursuit came at the price of my son's health. I thought that somehow this transition had caused his illness and that if I had just stayed in my job and put up with my dissatisfaction this wouldn't be happening. I prayed. I prayed for his health and my forgiveness.
In June, after several doctor visits and trips to specialists in Iowa City, Andrew was diagnosed with anemia due to Crohn's Disease. It was a blessing to finally have a diagnosis which could have been more serious but instead is one that can be managed. I am happy to report that six months later he is in remission and catching up on the growth charts.
My family and I are still experiencing bumps from our transition. Matt, my husband, initially landed a job that wasn't a good fit (his own wilderness!) but is now happily doing something he always dreamed of, selling luxury cars. My son made some new friends and likes his new school. My mom connected with the water aerobics gang at the YMCA and has a very full social calendar. And me, well, most days I am happy.  But every day I am blessed for having been reminded that no amount of success or money or good luck can create happiness. Instead, relying on the grace of God's mercy whenever I wander through the wilderness is my only hope for real happiness.
Laura Kestner-Ricketts is a mother to 9-year old Andrew Kestner, wife to Matthew Ricketts, a daughter to Julia Bryant, and the executive director for career and professional development at Augustana College.