Socks gathered, given
One day, Dan Dickens was listening to National Public Radio's eTown podcast. Every week, the podcast features someone who is doing good in their community. This particular week, the story was about a woman who started collecting socks for the homeless in Colorado.
She launched her effort with herself and a few of her friends. Six years later, she's collected more than 300,000 socks.
Dan thought perhaps this was something he could do. He connected with Pastor Katy Warren. He called shelters to find out if there was an actual need here. The response?
"Yes, we have a dire need," the folks at the Humility of Mary shelter said.
At about the same time, Kendra Thompson, St. Paul's pastor of children and family life, was thinking about the annual Advent gathering that Sunday school children and youth participate in. For a few years now, kids have gathered up everything from toothpaste to pet food to give away at Christmas time.
Katy connected Dan and Kendra.
The result?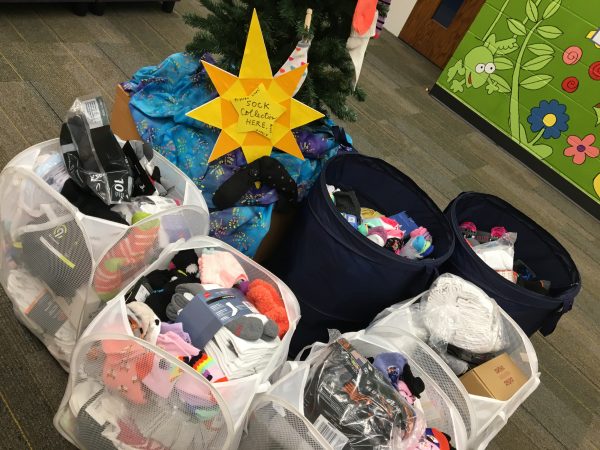 Eleven tall kitchen garbage bags of socks were delivered this week to King's Harvest, Christian Care, Madison Elementary, and Humility of Mary.
"People got behind it a bit," Dan said, with a smile.