Advent devotion: Christmas With Wartburg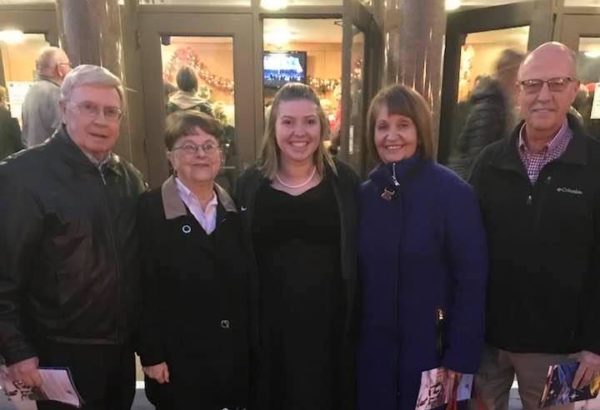 As a college student, Advent season also means finals season. These tests determine if I have or have not learned precisely what I was meant to over the entire last semester. For me this consisted of vocabulary, theology, Greek and Hebrew translations, and lots and lots of essays. It takes weeks to prepare for finals, taking all of my focus.
But during this time, I have this wonderful thing called Christmas with Wartburg that I get to be a part of. As a college music program, we share a religious experience with those willing to come share their time with us. We speak a lot about how people wait all year to come see us and how important Christmas with Wartburg is to many of those in the audience.
I hear this year after year and have never truly understood. My thoughts during rehearsal are typically about some schoolwork I could be doing instead of sitting there for four hours trying to make the program perfect. It all leads up to four performances. That is it. We end every show with the song "Night of Silence," which ends with the audience joining us in singing "Silent Night." And every year at the end of our first show singing that song I remember why I have chosen to be a part of such an amazing thing. We share love and peace with those who may not be able to find it in other places, who possibly don't have anyone to share their holiday time with anymore.
I have learned that being a part of this program has given me the opportunity to show people in my community, typically people I do not know, my love for this time of year. Although hard because it brings up a lot of seasonal depression, I get to see those I love. The Advent season for me this year has been about sharing love and passion for something I love with others and seeing how that light can spread.
Maddy Carroll is a student at Wartburg College. She is majoring in religion and minoring in leadership.