1
Artist creates paintings for Luther Loft
On the ping pong table in his family's basement, Thompson Teasdale creates art.
Specifically, the beautiful watercolor paintings that now hang in the Luther Loft at St. Paul, are the work of Thompson. Using photographs of the St. Paul Memor
ial Garden as a guide, St. Paul commissioned Thompson to paint three pieces for the space.
Luther Loft recently received a freshening – new carpeting, new paint, new art.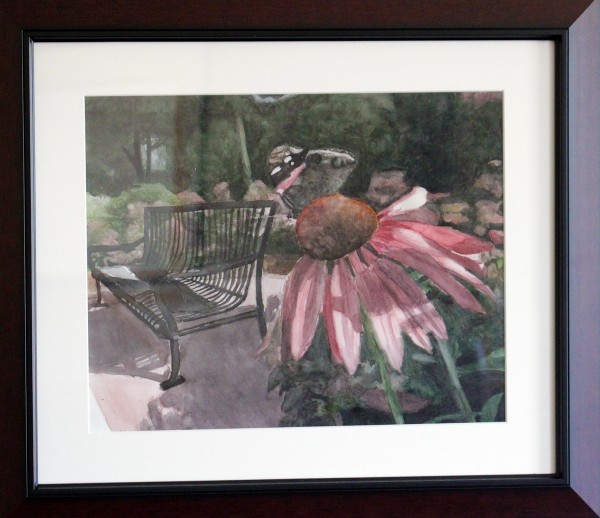 "I've always found nature very beautiful," said Thompson, who is a senior at Davenport Central High School. "I like to write, and it's really interesting to express thoughts through colors and images.
I enjoy expressing how I view the world through painting on canvas."
Thompson's interest in art began when he was a child and had friends who were in art classes with teacher Pat Bereskin – her students call her Mrs. B. He took classes from her until high school.
He's entered his work in the U.S. Fish and Wildlife's annual Duck Stamp competition – and won at state a couple of times. He's taken field trips to meet fellow
artists.
And for the second year, Thompson's created an elaborate and well-attended haunted house at his family's home to raise goods and money for charity.
"I enjoy Halloween a lot…and scaring people," he said.
While Thompson is not sure yet where he will attend college next year, he is considering physics as his major. "I am really interested in space," he said.
No matter his career, art will always be a part of his life, he said.