An 11-pound bowling ball with purple and blue swirls rolled down the alley and toppled every single pin in its path.
Carma Schwarz stepped away from her throw and says with a smile: "They just felt sorry for me and fell."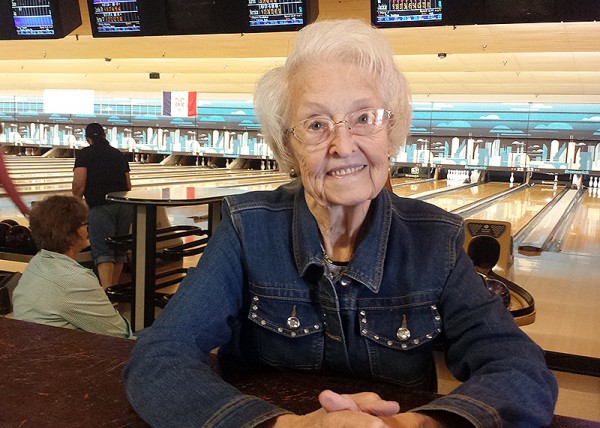 Carma is 89 1/2 years old. She bowls every single Wednesday afternoon at Leisure Lanes in northwest Davenport. Her team is called The Awesome Chicks.
It's a fitting name, if you consider some of the scores these women bowl. This week, for example, Carma bowled a series of three games, totaling up 399 points – games of 129, 129, and 141.
Carma's been bowling about 60 years. She's pretty sure she's bowled at every bowling alley in the Quad Cities, including a handful that are now closed and one that was up three flights of stairs. She's bowled at national competitions – with scores topping 200. Nationals is where she purchased her current pair of bowling shoes – on sale. Her bowling ball is her favorite colors. She has a polka-dotted rosin bag – rosin is a substance that bowlers use to help them grip the ball better.
Sometimes Carma had to take a break when health challenges popped up. But she always came back to it as soon as she could. She's hoping to increase that average of hers – and this week's session will certainly help that cause.
On Wednesdays, some of the women in her league go out to eat beforehand. This week, it was lunch at the Barrel House before heading to the lanes.
"It's a nice afternoon out," she said. "It's good exercise, too."