Brave in the attempt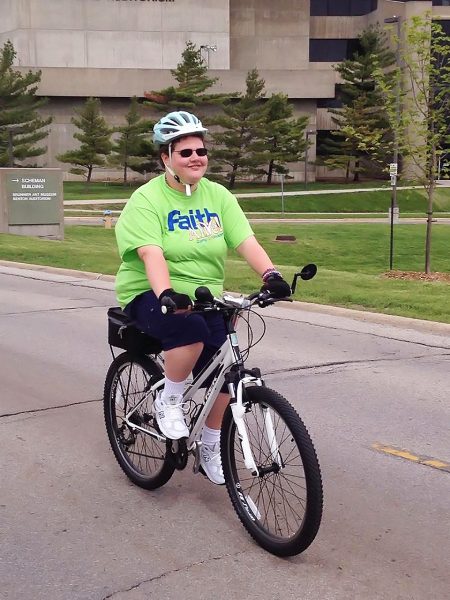 Her favorite sport is biking.
Selah Bucciferro is entering her 12th year of competing in Special Olympics, and she has the medals to prove it – from biking, walking, snowshoeing, softball throw, and bowling, she has bronze, silver, and gold. Why does she love Special Olympics so much?
"Because I get to see my friends," Selah said. Selah, 27, competes on a team known as Nancy's Stars. She is one of countless athletes and volunteers – including several St. Paul people – who are
involved in the organization.
Jodie Brotherton is a special education teacher at North Scott Junior High School. She's been involved in Special Olympics since her days as a student teacher, 28 years ago.
"It provides kids with some experiences that they've never had," she said. "I really get to see the kids in a different light."
Jodie told the story of one of her students, Izzy. She decided to give snowshoeing a try, so her team of supporters found boots that fit her feet well, and other gear too. They wondered how she would do on the day of competition.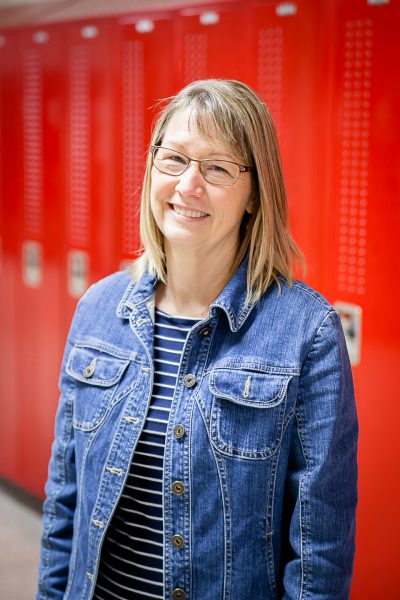 "When she got to the competition, she practically ran. She was ready to go. I have photos of her with the biggest smile on her face. She was so excited," Jodie said. "There's much more to Special Olympics than the competition."
For example:
Disabilities Awareness Day: On March 9, Jodie's school will host a school-wide disabilities awareness day. It will include asking students to take a pledge to Spread the Word to End the Word. The word is "retarded," and it's exclusive, offensive and derogatory. The campaign seeks to end the use of the word as a starting point toward creating more accepting attitudes and communities for all people, including people with intellectual disabilities.
Socialization: During the summer games in Ames, athletes travel to Iowa State University, where they have the opportunity to stay in the dormitories. The chance to experience new places and get out and socialize – whether in Ames or anywhere else – is a key aspect of Special Olympics, Jodie said.
New equipment: Recently, money raised through an annual run from Eldridge to Ames by North Scott High School students allowed for the
purchase of a specialized bicycle for people who use a wheelchair. The bike has a spot where a wheelchair can roll up onto the bike so that the athlete can strap in and go for a ride.
The area's next big competition will be the spring games, which will be held at North Scott Junior High School on April 7.
Selah's mom, Kathy, said Selah keeps a busy schedule. That includes working out at the YMCA six days a week. She walks the track (16 laps is two miles!), and takes swim and Zumba classes. A yoga class is also in her schedule, through an organization called Hand in Hand.
Her volunteer work includes spending time with kindergartners at Neil Armstrong Elementary in Bettendorf helping them with a craft each week, as well as assisting with a preschool Sunday School class at St. Paul and volunteering at the Bettendorf Public Library.
In addition to her competing in Special Olympics, Selah has also gone on St. Paul's youth mission trips.
"We work really hard to make sure she is out and about," Kathy said. "It's good for her and good for the community. At times, we've had to push a bit to have her included in things, but once she's able to participate, she's just like everybody else. She just needs to have a little bit of extra support."
Special Olympics in the news
St. Paul member Jason Halkias recently competed in an ice skating competition for Special Olympics Iowa. Watch a television interview about his experience: http://ow.ly/PIEO30intYp
The Bernick family – Karen, Dan, and Hope – are a Special Olympics family. Read Karen's blog post about the crew from North Scott who raises money each year by running from Eldridge to Ames: http://ow.ly/f9FT30iqFcR