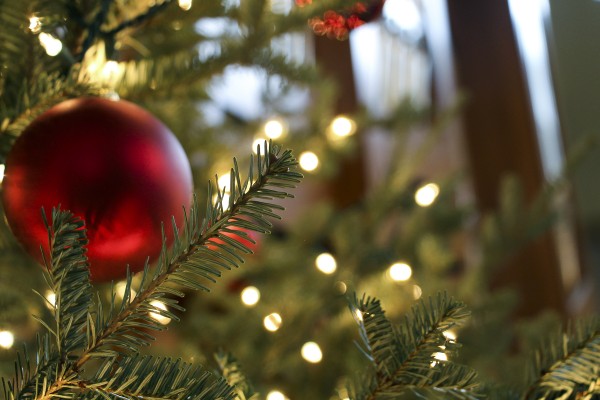 We all love Christmas and the joy of being together! 2020 is challenging our norms for gathering, however. Here's the lowdown on in-person and online activities at St. Paul, beginning with worship:
Many St. Paul people have said they can't alter their own health and safety precautions enough to comfortably worship in the sanctuary, even if they want to be here for Christmas. Others have made it clear that gathering for worship is an exception or risk they are willing to take right now precisely because it is Christmas. The coronavirus, however, does not distinguish Christmas week as different from any other week. It keeps running indiscriminately over lives, including the lives of many people who are taking every precaution.
Our church staff has deliberated at length on the question of whether or not to host a series of previously scheduled in-person Christmas worship services. We've consulted with medical experts. We've looked repeatedly at COVID case numbers. It breaks our heart to think of not being face-to-face this Christmas. But, in acknowledgement of current health crisis realities, and in recognition that brief Christmas services with little singing, no choirs, and very few people attending would bear little resemblance to what most people associate with Christmas joy at St. Paul, we're moving the Christmas Eve service online this year. Yes, it's highly disappointing. But the disappointment is part of our shared determination to outlast this pandemic by loving our neighbors in a whole new way.
Three online opportunities are available.
Christmas Eve worship | A link will be sent at 4 p.m. Christmas Eve to all who subscribe to our Thursday morning enews/Sunday morning worship emails. The video will also be available on Facebook, YouTube, and Instagram.
Blue Christmas Worship | This service of longing and hope is designed for anyone who doesn't feel like celebrating. During the holidays, grief, illness, and loneliness can be magnified. Blue Christmas will premiere on Monday, Dec. 21, 6 p.m. on Facebook, YouTube, and Instagram.
The children's Christmas pageant | An online reader's theatre Christmas pageant by St. Paul children will be online, Sunday, Dec. 20, 7 p.m. This virtual retelling of the story of our savior's birth will be available on Facebook, YouTube, and Instagram.
Three on-campus opportunities are available.
Caroling outdoors at church | Come for Christmas caroling on three separate days, spaced out around the 34-foot Christmas tree outside the main south doors. The 30 minutes of caroling begin at 4:45 p.m. on Dec. 22, 23, and 24. Required face coverings will help with the warmth. Dress for the weather. Hot chocolate on tap.
Sanctuary open for contemplation | On four afternoons during Christmas week, Dec. 21-24, from 12-2 p.m. and 5-7 p.m., the sanctuary is open for you and yours to drop in. Christmas decorations are up. Christmas music in the background. Printed devotional thoughts on hand. Some staff to greet.
A Christmas story, in lights | A 15-minute synchronized light display set to music and story can be heard and viewed from the warmth of your car through Dec. 31, 6-10 p.m. each night. Park in the lot facing the south lawn. Tune your radio to 98.3 FM.
Learn more about Advent and Christmas at St. Paul.
To speak with a pastor or counselor in these difficult times, call the church office or any one of them individually.