1
Composting in the community garden
Tucked away behind a garage next to the St. Paul Community Garden is a round circle of wire fence, just a few feet high, shaped by wooden stakes in the ground.
The fence is a composting area, built by 12-year-old Collin Burnett, for a Boy Scout gardening merit badge. Collin loves gardening. So when he learned that he could make a composting area for the garden and complete a requirement for that merit badge, he got to work.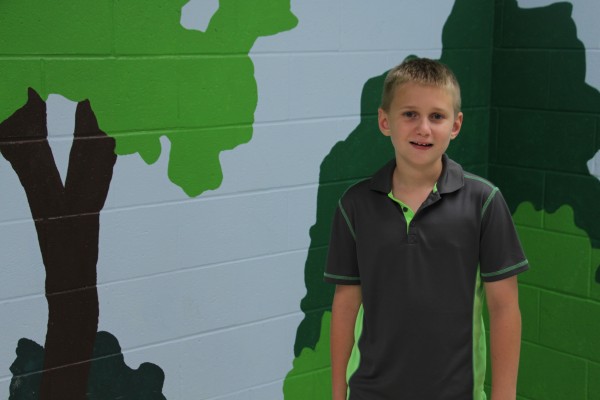 "I had to figure out how to make it, what materials I needed," Collin said. "I worked with Matt (Schroeder, who coordinates the garden), and Mr. Byerly (St. Paul's operations director), to figure out where it would go."
Then one Sunday afternoon, Collin came and built the structure with his dad, Matt.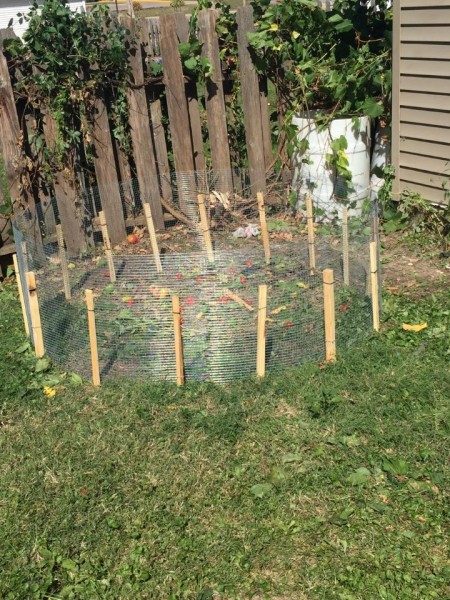 The community garden is a thriving enterprise at St. Paul. Hundreds of pounds of produce were donated this year to places like Cafe on Vine and the Madison Marketplace, a food pantry staffed by St. Paul volunteers at Madison Elementary School. Green beans, tomatoes, herbs, lettuce, peppers – healthy food grown for people who are food insecure.
Volunteers plant and tend the garden throughout the summer. A cleanup day is set for Saturday, Oct. 10, at 10 a.m. (rain date of Sunday, Oct. 11, at 1 p.m.)
At that cleanup, the plants that produced such abundant food will go into the compost pile, to provide nourishment for the gardens of years to come.