Connect, contribute, thrive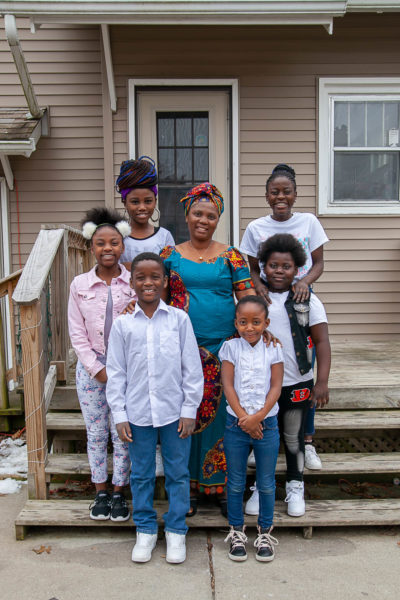 Their plane arrived at 9:30 p.m. on Tuesday, Sept. 20, 2016. From the gate walked seven people – six kids and their mom, refugees originally from the war-torn country of Democratic Republic of Congo. A crew from St. Paul Lutheran and World Relief Moline, a refugee resettlement agency, helped welcome them that night, with snacks and basic greetings in Swahili. After a van ride to Rock Island and some signatures on required paperwork, the family settled into their new home in their new country after 11 years of living in a refugee camp in Uganda.
Noela, Charlene, Chantal, Deborah, Jerome, Rebecca, Rehema – each had one backpack to their name.
Through learning the bus and the grocery store, going to doctor's offices and school registration, it became clear that gaps existed in the Quad Cities for refugee families who face significant barriers to rebuilding their lives. The short-term welcome is good. The long-term welcome lacked.
Ten months after Noela and her kids arrived, Ann McGlynn, director of communication at St. Paul, incorporated Tapestry Farms. Tapestry Farms earned its nonprofit status in 2018.
The organization now works with eight refugee families in the Quad Cities. They are from Somalia, Afghanistan, Democratic Republic of Congo, and Burundi. They lived for as many as 20 years in camps in Ethiopia, Tanzania, Uganda, Burundi, and Rwanda. This year, the goal is that the organization's fledgling business enterprises will take root – including an urban farm, sewing business, and coffee roasting operation that will hire refugees.
All along the way, St. Paul people have played important roles in the lives of Noela's family and now, the Tapestry Farms families, showing kindness and care – from making handmade quilts and stocking caps, to delivering used furniture and appliances, to ensuring that all have food to eat, a community who loves them, and a place to call home.
"The ways that people have cared are as countless as they are meaningful," said Ann, who continues her work as director of communication at St. Paul while also leading Tapestry Farms as executive director. Specifically, the small but mighty team of people who surround Noela's family are especially deserving of gratitude. "This is all built on the belief that people who have resources, power, and privilege must ensure that people who do not have as much in terms of resources, power, and privilege are offered the same opportunities to thrive. We're stronger as a community when more people can reach their goals."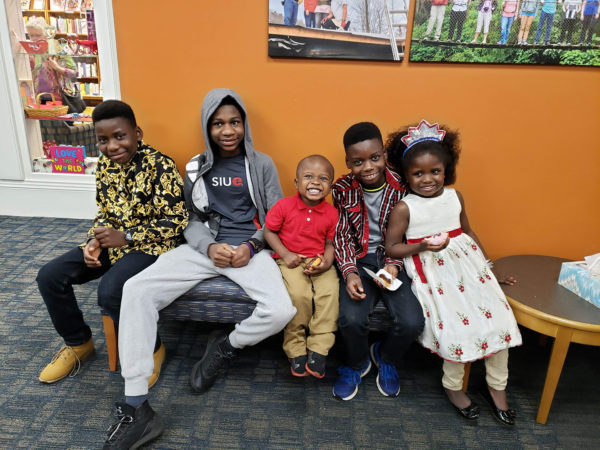 Advocate and encourage
Refugees are people who were forced to flee their home country because of violence and persecution. They often spend years in refugee camps before resettlement in a third country. They come to the Quad Cities, part of a welcoming network of communities nationwide. For initial resettlement, refugees have little choice on where they are assigned to live.
Tapestry Farms advocates and encourages as refugees seek work, education, housing, medical and mental health care, citizenship, and community. The mission is to empower refugees to connect, contribute, and thrive. What does that mean?
Connect – Tapestry Farms seeks to open access to the resources already available in the Quad Cities for refugees. Tapestry Farms is built on a spirit of cultural humility, relationships, and collaboration.
Contribute – The people of Tapestry Farms are recognized as individuals with gifts, resilience, and strength. Our fledgling social enterprises offer an opportunity for refugees to earn a living.
Thrive – A thriving life is a self-determined life. Perhaps that means English language classes in the morning and tending a community garden in the afternoon. It could be children taking part in soccer teams, gymnastics lessons, summer camp, or art classes. Or, it can mean pursuing mental health treatment for trauma. Tapestry Farms also lives by a set of values.
■ Accompaniment: We walk with refugees as they embark upon their new lives.
■ Encouragement: We recognize, respect, and celebrate the gifts of refugees.
■ Resourcefulness: We understand and engage the resources available to refugees.
■ Humility: We have a lot to learn about the culture and experiences of refugees.
■ Hope: We long for the day when resettled families find home once again.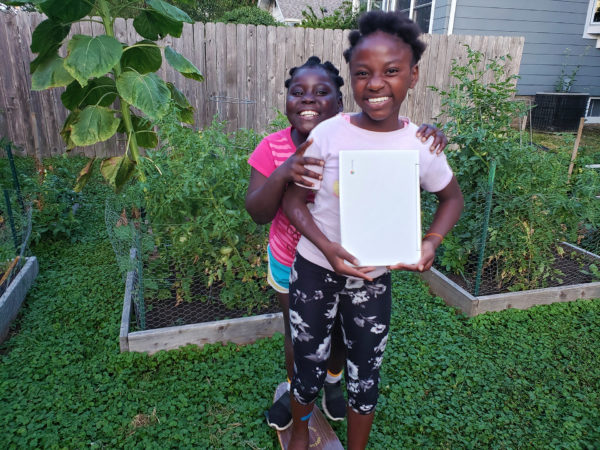 Thank goodness we said yes
The story of how this all came to be could fill a book. That might happen someday. But for now, what we all know is this: Thank goodness St. Paul said yes to Noela's family. And thank goodness they said yes to St. Paul. Because of that, we:
Experienced a 20-year-old find her niche, use her skills and contribute to our community by taking care of community gardens. Witnessed an 18-year-old sit down next to a newcomer to church and quietly welcome her in Swahili. Cheered when a 13-year-old landed the backflip she worked so hard on. Been in the bleachers for a 11-year-old's baseball games. Celebrated when an 9-year-old graduated from her English Language Learner studies. Danced with a 6-year-old at her school Valentine's dance. And over time, we started to see hope that a single mom with six kids felt at home.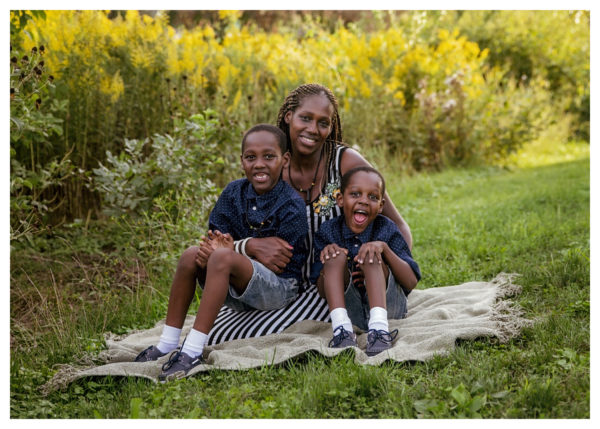 Tapestry Farms awarded grant from ELCA World Hunger
Tapestry Farms is one of several organizations nationwide that will receive funding in 2020 from the Evangelical Lutheran Church in America (ELCA) World Hunger organization. By providing immediate relief to those who are hungry, the organization meets basic needs and recognizes the universal human right to food.
But ending hunger is about more than food. By connecting people with education, health care, and sources of income, long-term, sustainable change can be accomplished. The ELCA is active in 60 countries through World Hunger.
All midweek Lenten offerings at St. Paul (in envelopes or cash) will be given to ELCA World Hunger. St. Paul aims again to exceed $20,000. St. Paul also gives to Tapestry Farms through the Daily Ministry Budget benevolence fund.
Leaders from Tapestry Farms and Christian Care, the two local organizations that will receive funding through the domestic hunger grants of ELCA World Hunger, will speak during Sunday morning learning during Lent.
▶ Tapestry Farms, Sunday, March 1, 10:20 a.m., Chapel
▶ Christian Care, Sunday, March 15, 10:20 a.m., Chapel
Learn more about Tapestry Farms and its mission at tapestryfarms.org.