3
Great play and great purpose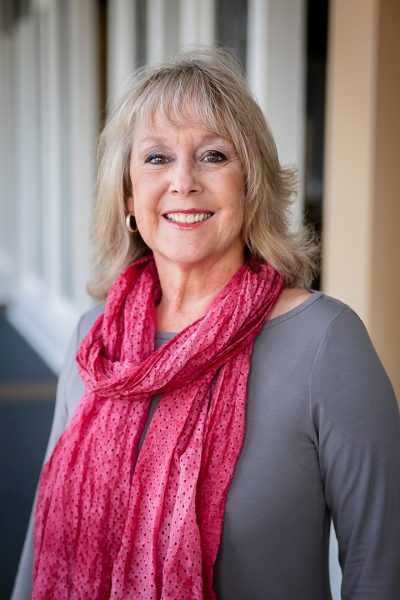 The beginning of Tammy Hermanson's time on staff at St. Paul started with the dream of a pastoral residency program.
St. Paul was invited to apply for a grant from the Lilly Endowment to begin an initiative to provide two years of residency to newly ordained pastors.
The year was 2005. Tammy took a leap of faith and left her job as a physical therapist in October. St. Paul learned in November that the congregation was awarded the grant. By January, three residents were selected. By July 2006, St. Paul welcomed Elizabeth Lerohl, Lorin Darst, and Lowell Michelson. Since then, St. Paul has welcomed five more groups of pastoral residents. Josh Kestner and Kelsey Fitting-Snyder are the current residents. They will be at St. Paul until July 2019.
"It isn't easy to leave a program I've invested myself in for 13 years, but the time is good to let someone else take over this unique ministry opportunity," Tammy said. "I will always be grateful to the Lilly Endowment Inc. and to St. Paul Lutheran Church for this incredible opportunity."
Instead of the word retirement, Tammy prefers to use the word "refocus." Her farewell weekend set for July 14-15, with receptions after each service that weekend.
"I still have a lot of energy and passion for many things in life. I see this next phase of life as one of purpose, creativity, and fun," she said.
Family and Friends: Grandchildren, husband, siblings, friends. Grandchildren add a wonderful and sacred dimension to life, but I'm not totally defined by it. But, I look forward to enjoying more time to attend their activities and actively engage in their lives. I also intend to spend more time with my siblings, hike, bike, and ski with my husband, and share my passion for hospitality by cooking for friends and family as we gather around the table for rich conversations.
Writing: We recently completed a 15-year journey of caring for our aging parents. A 10-year journey with Alzheimer's disease, as I accompanied my father, was one of the darkest, yet most enlightening decades of my life. I'd like to write something that might offer a glimmer of hope to others who find themselves on this tough journey.
Medical Mission Work: Surveys indicate that two professions with the highest levels of job satisfaction include physical therapy and ministry. I have been blessed to spend my life working both as a physical therapist and in ministry. I would like to combine my experience from both worlds to do some medical mission work, a ministry of presence.
Play: Our daughter and her family live in Colorado. I also enjoy outdoor photography, so there's nothing better for me than long hikes in the Rocky Mountains with my camera. Mark and I also enjoy discovering new places and people through travel. We look forward to a bicycling trip in Italy with friends and family within the next year.
"Although I don't know the details of the future, I'm confident God has more good things in store for a life of continued fulfillment and joy."